After too Many Bad Reviews Google Play Store Removes eNaira Wallet App
They were too many negative reviews about the newly launched eNaira wallet app on play store, barely 36 hours after it was launched by the CBN Nigeria.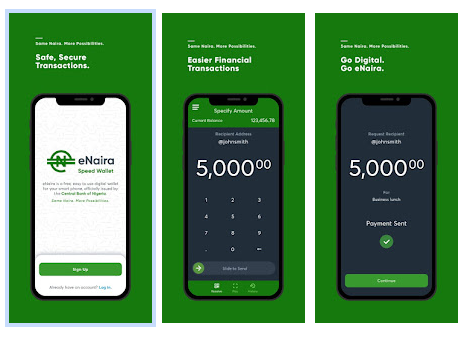 However, the app has been removed from Google play store, but still currently available on the Apple app store with 2.6 over 5 ratings.
The digital currency has two applications, which are eNaira speed wallet and eNaira merchant wallet.
On Monday, the two apps were rolled out on the Google play store and the Apple store, 36 hours later, it was removed from Google play store.
So many negative reactions have trailed the launch of the app as many users complained of several issues, ranging from the inability to link their Bank Verification number, to getting a verification email.
in the review section, many Nigerians expressed their displeasure.
A user, Moyosore Fagbemigun, despite giving four stars, wrote: "After sign up, I did not get the verification email in my BVN linked email. I have checked the spam folder and nothing yet. Easy registration process."
Another user, Oscar Alexander, who gave it one star rating, noted, "I tried registering the first time. Told me there was no email attached to my BVN. I tried my other bank account. It told me an invalid account number. Lol. Now it says too many attempts with the same BVN. What a joke!"
The eNaira was developed by the fintech company, Bitt, which was also responsible for the creation of CBDC in some East Caribbean countries. We are expecting to see an update to fix the bug contained in the app.
But no words yet from CBN nor the developer.