How to Participate in Glo BOTY Win N84M
Globacom is offering N84 million prize money and an opportunity to represent Nigeria at the global stage for winners at the world's biggest hip-hop dance show, Glo BOTY.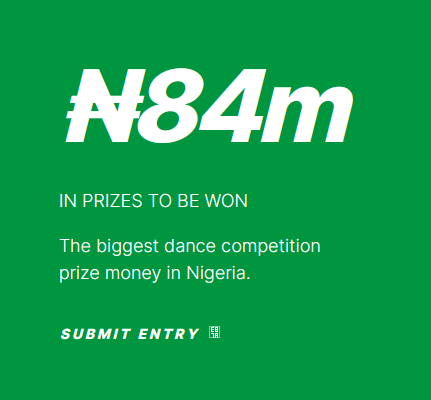 Glo BOTY is a fast-paced, action-packed show where the best dance crews and individuals in the country go head to head and battle each other to see who will represent Nigeria in the international Battle of the Year competition.
Battle of the Year is a yearly international break dancing challenge, which began in Germany over 20 years ago, and is widely regarded as the World Cup of break-dancing. The regional qualifying tournaments are held worldwide with the world finals usually staged in Germany.
Glo Battle of the Year will take place across six states, Lagos, Kaduna, Benin, Port Harcourt, Enugu, and Abuja, and would be broadcast in a 13-part television show.
How to Participate in Glo BOTY
If you are a dancer, or you belong to a dance crew, go to www.globotynigeria.com to enter the competition.

Participants will be required to upload a 60-second entry video on one of Facebook, Instagram and YouTube using #GloBotyNigeria and tag @botynigeria, after which the top 20 entries per region in each category will be selected.

Glo Battle of the Year is the preliminary to the yearly International Battle of the Year breakdance championship. "We are confident that with the backing and full support of Globacom, we would take the standard of the dance competition to the next level"