These Phones Cant Access or Use WhatsApp
Better get down to the phone shop WhatsApp is removing support for a ton of old Android and iOS models from November 1st, meaning you will no longer be able to send messages and photos to your loved ones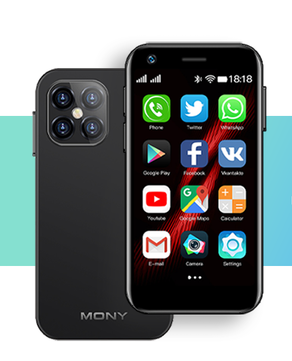 It's bad news for anyone who has taken care of an old phone for years, rather than buying the latest model every six months.
Facebook-owned platform will stop working on phones that run on systems older than Android OS 4.1, Apple's iOS 10 and KaiOS 2.5.1, according to its FAQ section.
All of these phones will not receive support from WhatsApp and will be incompatible with the app.
If this includes your device, you'll need to upgrade to a newer model of phone that has an operating system the company supports – or use a different messaging service altogether.
Smartphones That Will No Longer Be Compatible With WhatsApp
Below is the Full List of smartphones' Models that will no longer be able to use WhatsApp from November 1
Apple
The first generation iPhone SE, 6s and 6s Plus.
Samsung
The Samsung Galaxy Trend Lite, Galaxy Trend II, Galaxy S2, Galaxy S3 mini, Galaxy Xcover 2, Galaxy Core and Galaxy Ace 2.
LG
The LG Lucid 2, Optimus F7, Optimus F5, Optimus L3 II Dual, Optimus F5, Optimus L5, Optimus L5 II, Optimus L5 Dual, Optimus L3 II, Optimus L7, Optimus L7 II Dual, Optimus L7 II, Optimus F6, Enact, Optimus L4 II Dual, Optimus F3, Optimus L4 II, Optimus L2 II, Optimus Nitro HD and 4X HD, and Optimus F3Q.
ZTE
The ZTE Grand S Flex, ZTE V956, Grand X Quad V987 and Grand Memo.
Huawei
The Huawei Ascend G740, Ascend Mate, Ascend D Quad XL, Ascend D1 Quad XL, Ascend P1 S and Ascend D2.
Sony
The Sony Xperia Miro, Sony Xperia Neo L and Xperia Arc S.
Others
The Alcatel One Touch Evo 7, Archos 53 Platinum, HTC Desire 500, Caterpillar Cat B15, Wiko Cink Five, Wiko Darknight, Lenovo A820, UMi X2, Faea F1 and THL W8.
Long story cut short, if you are using phones that run on systems older than Android OS 4.1, Apple's iOS 10 and KaiOS 2.5.1, you won't be eligible to use WhatsApp beginning from November 1.