Google Announced Fast Pair Coming to More Devices
Fast Pair has been in place for Android phones since November 2017 to let users quickly connect Bluetooth headphones with their smartphones.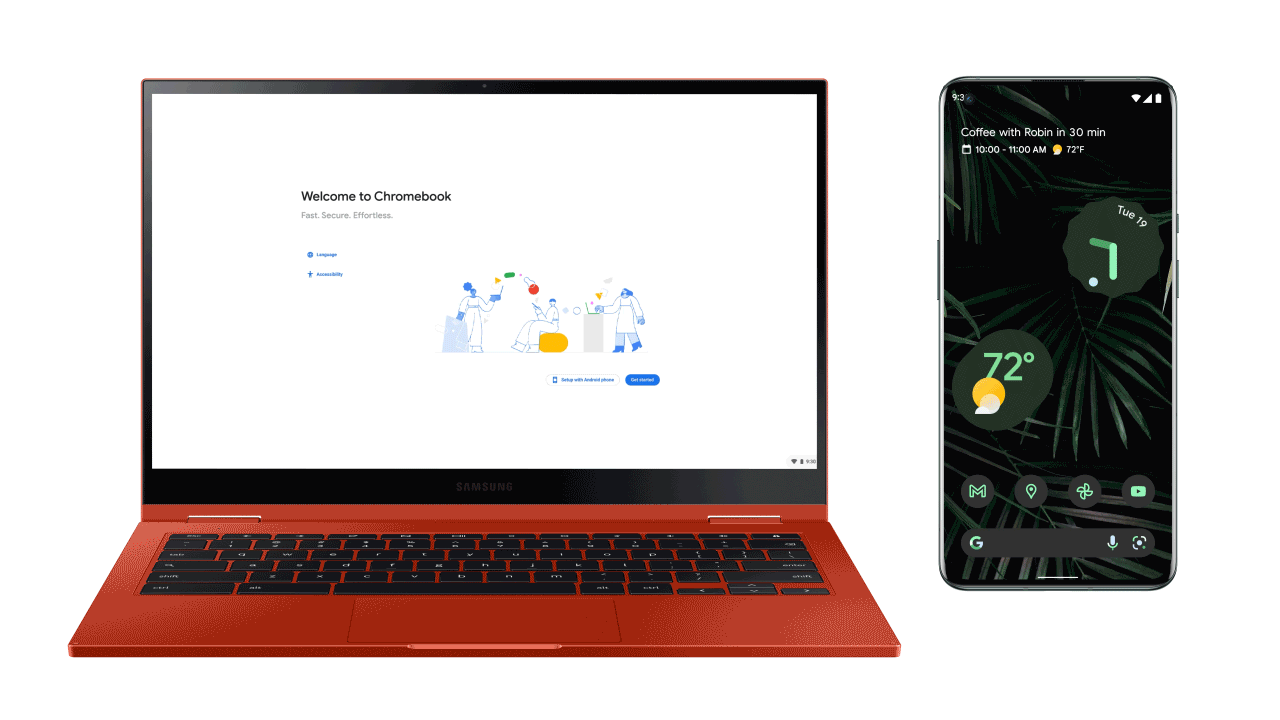 But at CES 2022, Google announced the expansion of Fast Pair to TVs, Chromebooks, and ​​smart home devices. Headphones will also get the ability to automatically switch the audio from an Android device to a tablet seamlessly.
Google is planning to expand Fast Pair to newer devices by partnering with various manufacturers and bringing new experiences.
Google said that it is building a technology for Bluetooth-enabled headphones that will enable them to automatically switch the audio to whatever device you're listening to.
If you're wearing headphones to watch a movie on your Android tablet, and you receive a phone call, the movie will pause, and the headphone audio will automatically switch to your Android phone and then switch back to the movie when you're done.
Google said that users will be able to connect their Fast Pair-enabled Bluetooth headphones with a Chromebook automatically in a single click when they are turned on for the first time.
In addition to Chromebooks, Fast Pair will work with smart TVs based on Google TV or Android TV platforms in the coming months to help users quickly connect their compatible headphones with their TVs, without going through a step-by-step process.
Finally, you'll soon be able to connect an Android phone to your Windows PC with Fast Pair to quickly set up Bluetooth accessories, sync text messages and share files with Nearby Share. Google said that it is working with Acer, HP and Intel to bring these experiences to select Windows PCs first later this year.