Introducing MTN Exclusive Family Data Plan
MTN has introduced it's own exclusive family data plan. MTN Family data plan, subscriber can share their data plan with up to five additional MTN subscribers, giving them the liberty to allocate the volume of data each subscriber gets, with an option to also allow unlimited data limits.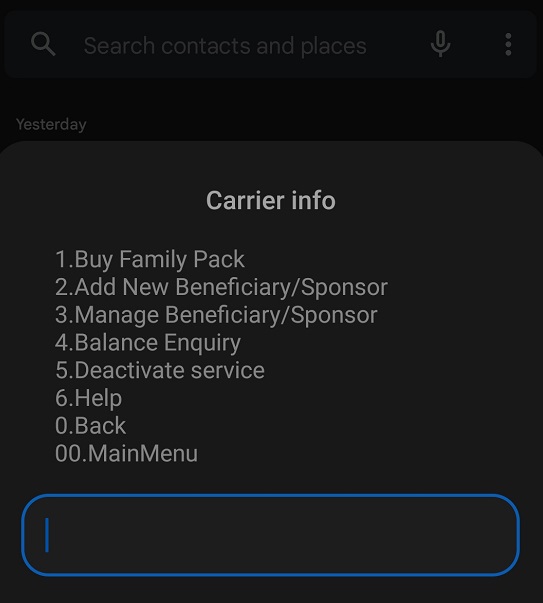 As a sponsor, you'll be able to set usage limits for each beneficiary while all the usages will be deducted from the sponsor's account. The sponsor will also get FREE 500MB for each beneficiary added and enjoy FREE complimentary 50 minutes and 100 SMS' for every Family Pack bundle activated to communicate with the beneficiaries.
Who Can Subscribe?
All MTN customers can subscribe to the Family Pack but none can act as sponsors and beneficiaries at the same time. Any MTN customer can become a sponsor anytime they activate the Family Pack or become beneficiaries anytime they are added as a beneficiary by another line (sponsor).
MTN Family Pack Available
There are different MTN Family Packs available, they are; Monthly, Bi-monthly, and Top-up plans.
How to Activate MTN Family Plan
Dial ∗131∗1∗7# and select your preferred plan
How to Add Beneficiary to Family Plan
To add a beneficiary, simply dial *131*1*7# and select 'Add New Beneficiary' option. You will get FREE 500MB data each for the first 5 beneficiaries you added.
To Modify, dial ∗131∗1∗7# and select the 'Manage Beneficiary' option
MTN Exclusive Family Data Plan How it Works
The new plan offers customers various packages to pick from, including N5000, which offers data volume of 20GB; N10, 000 with 40GB; while N15, 000 offers 75GB.
Other packages include N20,000 with up to 120GB data volume; and N30, 000 with 200GB
To check your data balance, dial ∗131∗4# on your mobile phone