WhatsApp Latest Update Brings Rich Previews Document
As expected, WhatsApp with billions of users on the chat app keeps rolling out an update every week to enhance the functionality of the app.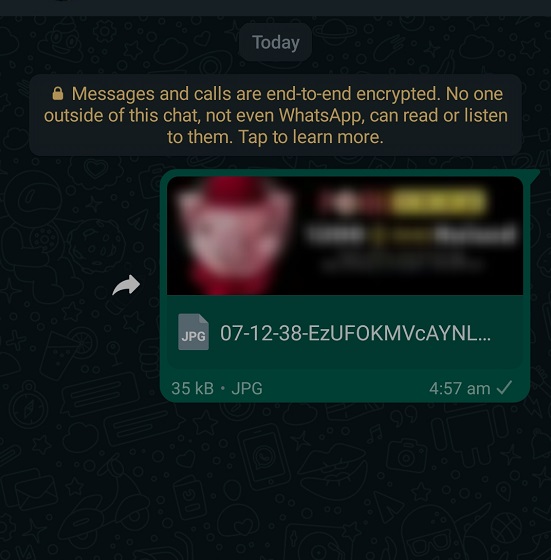 Another update is rolling out called Rich Document Preview, as reported by wabetainfo. WhatsApp is rolling out a new and improved preview for documents. Up until now, when you share documents, be it a PDF, JPEG, or DOC, WhatsApp only shows a generic preview displaying the file type and the file name.
That means you have to open the document to really know what is inside. But with the latest WhatsApp beta update, the app now displays a rich preview, giving you a glimpse of the content inside.
Though for now, the previews are of really low quality as seen above, more updates are coming to improve the quality of the previews.
WhatsApp is rolling out this feature to certain beta testers: some of you may be able to use the feature on certain previous beta updates, but the new 2.22.5.11 beta version definitely helps to get the feature. If you haven't gotten it yet, expect it in the next update.