How to Report to CBN for Bank Account Missing Funds
The last three months have been hellish for some bank customers who have been a victim of missing funds in their bank account ranging from unresolved POS decline transactions, unauthorized transactions, and missing money without approval that hasn't been traced.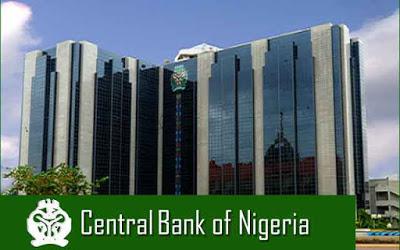 POS fraud has increased in the last few months, and to even lay a complaint to your bank, you have to queue for hours before you'll eventually be attended to.
Every day, several customers troop to their respective banks to lay out these complaints, hoping that the banks will quickly resolve the issues and return their money. Unfortunately, in most cases, a resolution is not as simple as clicking a bunch of keys on the keyboard of a computer.
While some customers have been lucky to get a refund in a week or two, others have been quite unlucky as the issues may be out of the control of the banks and require further investigation.
But I'm going to show you how to report your bank to CBN if you have lodged complaints to your bank for a failed transaction and it is still not resolved.
When to make a complaint about your bank to the CBN
The CBN expects the customer to direct his/her complaint to the bank/branch where the issue originated and then allow for a period of 2 weeks to a month, depending on the complaint to be resolved.
If the bank fails to engage the customer or resolve the complaint within 2 weeks or 30 days as the case may be, then the complaint must be reported to the Consumer Protection Department (CPD) of the CBN.
CBN's Consumer Protection Department's contact
The CPD attends to all financial-related complaints against financial institutions including commercial banks, microfinance banks, discount houses, and primary mortgage institutions.
The CPD can be contacted via the following channels:
Email: cpd@cbn.gov.ng
Phone call: +234 7002255226
Customers can lodge a complaint directly on the CBN website via
this link
.
Letter: Director, Consumer Protection Department, Central Bank of Nigeria, Central Business District, Abuja.
Note
: Your letter can be submitted at the CBN headquarters mentioned above or at any of its branches nationwide.
How to Write Your Complaints Letter to CBN
The CBN recommends that your letter must be concise and direct, containing the following information: Name, Address, Contact Phone Number & E-mail of the Complainant;
Name of your Financial Institution;
Personal banking details (Do NOT include PIN & Passwords, please;)
History/Date of the transaction in dispute;
Amount claimed (if any);
Attach relevant documents to support your claim and;
Evidence to show that you have first lodged the complaint at your bank.
Interestingly, the CBN does not give a timeline for which your complaint will be resolved, but it is believed this will be done within the most reasonable possible time.
If you have been a victim of any failed transaction but your account was debited, or your fund was moved without any authorization, and yet your bank refuses to resolve it, then follow the steps above to report to CBN.