Withdraw All Your Asset Now Bundle Africa Shut Down Operations
Nigerian crypto and Web3 startup, Bundle Africa, has announced that its exchange platform would be shut down.
In a statement, the company said that with the closure of its crypto exchange, it would focus on Cashlink, its peer-to-peer (P2P) payment platform.
"We will cease operations of exchange services as part of the Shareholders' decision to restructure the business to focus on Cashlink," the statement said.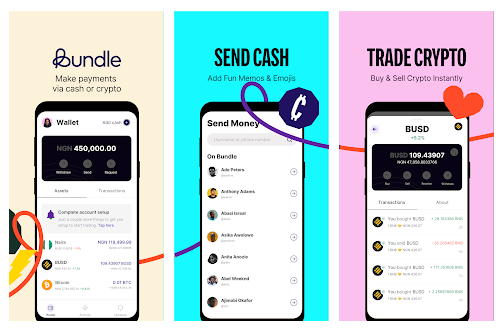 "As Web3 and the blockchain community continue to grow, there is a need to focus on payment solutions that meet the ecosystem's needs, which is the plan with Cashlink," it added.
The platform allows crypto users to get cash in and out of Web3 applications, allowing easy integration for platforms (crypto and non-crypto) that wants their users to onramp and offramp cash.
Founded in 2020, Bundle Africa claims it has crossed over three million transactions on both Bundle and Cashlink and has over 50,000 active monthly users with about $50 million in monthly volume on Bundle.
However, the wider environment has led it to close shop, giving users a two-month window to withdraw all their funds from Bundle to any exchange.
"Please note, the last day for withdrawal if you have less than $10 is August 30, 2023. After this day, your funds will be automatically converted to USDT," the company said in the statement.
For Nigerian users, they can withdraw it through Cashlink into their bank account or withdraw their funds into their chosen bank account through P2P express.
For Ghanaian users, the company said they can withdraw all their money and Cedis to USDT and transfer to any other wallet.
It also set specific requirements for those in Francophone Africa as well as Kenya.
Bundle's cessation of operations comes at a time the African crypto industry has taken a beating.
Nestcoin, a Nigerian crypto startup, which held investor funds in collapsed FTX, had to lay off staff last year. In February, another Nigerian crypto startup, Fluidcoins, was acquired by Bitfinex after it unsuccessfully tried to raise funds to continue its business operations.
In April, Lazerpay, a web3 and crypto payment company, shut down, months after the startup's founder, Njoku Emmanuel, shared that the company was having trouble raising funds.