Top 10 Apps You Should Install in a New MacBook
You've just unboxed your brand-new MacBook, the sleek aluminum casing glistening under the soft glow of your room's lights. It's a moment of sheer excitement and anticipation. Your MacBook is not just a computer; it's a gateway to endless possibilities.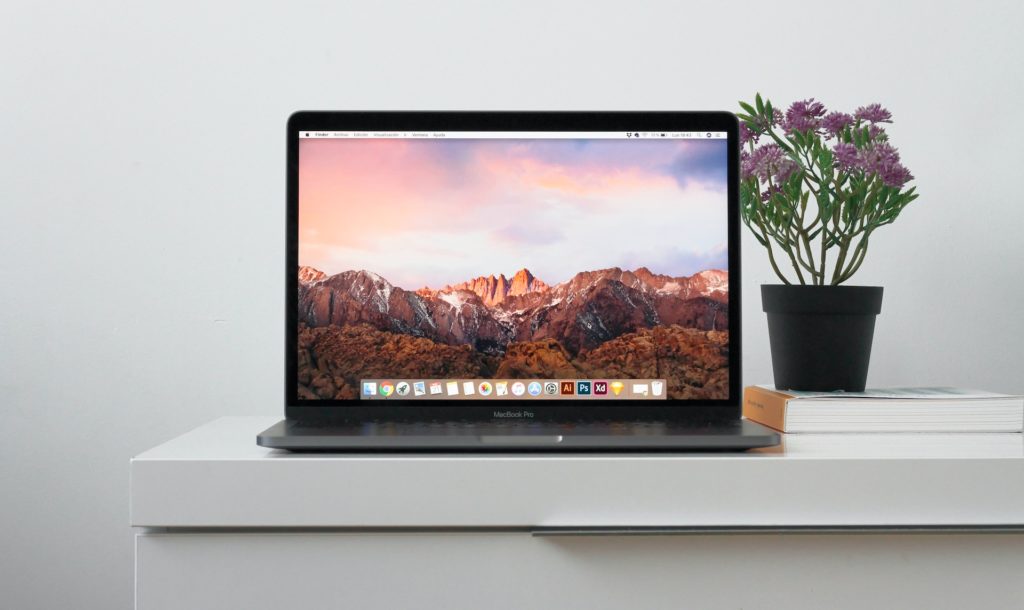 But before you embark on this thrilling journey, let's arm you with the top 10 apps that will transform your MacBook into a powerhouse of productivity, creativity, and entertainment. Buckle up as we dive into a world where technology meets your everyday needs.
1. Google Chrome: The Speedy Gateway to the Web
Your MacBook comes with Safari pre-installed, but if you're a Google enthusiast, you'll want to install Google Chrome. It is known for its lightning-fast speed and compatibility with various websites and extensions. Whether you're shopping online, streaming videos, or doing research, Chrome ensures a smooth and efficient browsing experience.
Alternatives:
Mozilla Firefox
Microsoft Edge
Brave
2. Microsoft Office: Your Productivity Powerhouse
Need to get some work done? Microsoft Office has got your back with apps like Word, Excel, and PowerPoint. Why it's a must-have? Because it's the industry standard for document creation and collaboration, making productivity a breeze.

Alternatives:
Apple iWork (Pages, Numbers, Keynote)
LibreOffice
Google Workspace (Docs, Sheets, Slides)
3. Adobe Creative Cloud: Unleash Your Creative Genius
If you're into design and multimedia, your MacBook's creative potential can be unlocked with Adobe Creative Cloud. From photo editing in Photoshop to vector art in Illustrator and video editing in Premiere Pro, it's a creative powerhouse.

Alternatives:
Affinity Suite (Affinity Photo, Designer, Publisher)
Final Cut Pro X (for video editing)
DaVinci Resolve (for advanced video editing)
4. Spotify: Music Magic at Your Fingertips
For music lovers, Spotify offers a vast library of songs and playlists for every mood. Why choose it? Because it seamlessly syncs with your devices, providing an immersive music experience.
Spotify has a vast library of songs and playlists for every mood

Alternatives:
Apple Music
Tidal
Deezer
5. 1Password: Your Guardian of Digital Security
Never struggle with passwords again. 1Password securely stores and manages your login credentials. Why is it crucial? It ensures your online accounts are safe from prying eyes and cyber threats.
Alternatives:
LastPass
Dashlane
Bitwarden
6. Zoom: Stay Connected Anywhere
In the age of remote work and video calls, Zoom is indispensable. Why use it? Because it keeps you connected with colleagues and friends effortlessly, ensuring you never miss an important meeting or catch-up.
Alternatives:
Microsoft Teams
Google Meet
Skype
7. Alfred: Your Personal Productivity Booster
Boost your productivity with Alfred, a powerful app launcher and automation tool. Why should you have it? It's like having a personal assistant at your fingertips, making tasks easier and faster.
Alfred's Clipboard History and Snippets features allow you to locate any text, image, or file you copied earlier and paste it again.
Alternatives:
Spotlight (built-in)
LaunchBar
Quicksilver
8. Dropbox: Your Digital Safe Haven
For cloud storage and easy file sharing, Dropbox is a reliable choice. Why is it a must-have? It allows you to access your files from anywhere and collaborate with others seamlessly.

Alternatives:
Google Drive
OneDrive
iCloud Drive
9. CleanMyMac X: Keep Your MacBook in Top Shape
Keep your MacBook in top shape with CleanMyMac X. Why use it? It removes junk files and optimizes performance, ensuring your Mac runs smoothly and efficiently.

Alternatives:
OnyX
CCleaner for Mac
MacBooster
10. Notion: Organize Your Life Effortlessly
Organize your life with Notion, a versatile productivity tool. Why it's worth installing? You can take notes, create to-do lists, and collaborate with others seamlessly, simplifying your daily tasks.

Alternatives:
Evernote
Microsoft OneNote
Bear Notes
Congratulations! You've now equipped your new MacBook with the essential apps, and you understand why they are crucial for a seamless and productive experience. Whether you're browsing, working, creating, or relaxing, these apps are your trusted companions. Enjoy your journey with your new MacBook, and don't forget to explore the App Store for more exciting options tailored to your needs.