2023 Top Foldable Smartphones
It has been over 4 years since we witnessed the unveiling of the first foldable smartphone from Samsung. In that time, foldable smartphones have received mixed reactions from users, but it has also continued to gain popularity over the years. And as foldable smartphones continue to grow in popularity, we are beginning to see more smartphone brands try their hands at them. In recent times, we've seen foldable from brands like Huawei, Motorola, OPPO, and most recently, Google Pixel.
As the race for who releases the best foldable continues to heat up, here are the top foldable smartphones of 2023. Before we get started, you should keep in mind that there are two types of foldable smartphones, the "fold" and "flip" smartphone types.
Samsung Galaxy Z Fold 5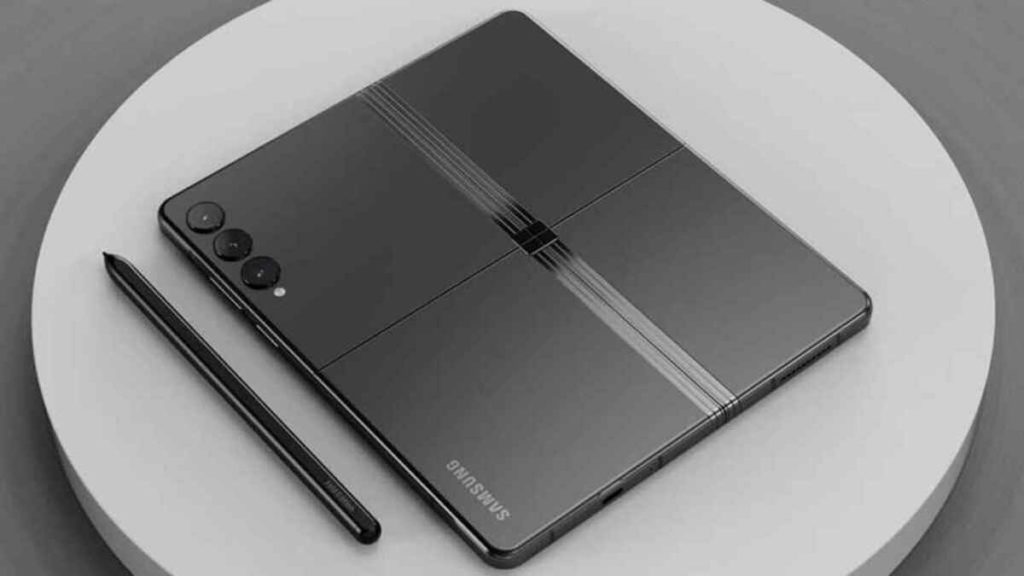 At the top of this list of foldable smartphones in 2023 is unarguably the Galaxy Z Fold 5. This latest foldable from Samsung was released in July 2023. One unique feature of the new foldable from Samsung is its new hinge technology that makes the smartphone accommodate a much more thinner design. Compared to other generations, this new design makes the Galaxy Z Fold 5 much easier to carry around. Furthermore, It is powered by the Snapdragon 8 Gen 2 CPU. With this processor, you can expect this device to handle any task that you throw at it.
Weight: 253g
Dimensions: Open: 154.9 x 129.9 x 6.1mm / Folded: 154.9 x 67.1 x 13.4mm
OS: One UI 5.1.1 with Android 13
Screen size: 6.2-inch / 7.6-inch
Resolution: 904 x 2316 / 1812 x 2176
CPU: Snapdragon 8 Gen 2
RAM: 12GB
Storage: 256GB / 512GB / 1TB
Battery: 4,400mAh
Rear camera: 50MP + 12MP + 10MP
Front camera: 10MP / 4MP
Google Pixel Fold
The Google Pixel Fold is Google's first attempt at a foldable device, and as expected, it is far from perfect. But then, it still comes with some interesting features. It comes with an impressive hinge and a high-resolution screen.
Weight: 283g
Dimensions: 139.7 x 79.5 x 12.1mm / 139.7 x 158.7 x 5.8mm
OS: Android 13
Screen size: 7.6 inch / 5.8 inch
Resolution: 2208 x 1840 / 2092 x 1080
CPU: Google Tensor G2
RAM: 12GB (LPDDR 5)
Storage: 256GB / 512GB
Battery: 4,727mAh
Rear camera: 48MP (main) + 10.8MP (ultrawide) + 10.8MP (5X telephoto)
Front camera: 8MP

Motorola Razr Plus
The Motorola Razr Plus is arguabley the best flip smarpthone out there. It's design is similar to the Galaxy Z Flip 5, fhowever, it comes with improvements in major areas, when compared to the latest Galaxy flip smartphone. While the designs are similar, the Motorola Razr Plus is a lot more slimmer. Which allows the whole phone to fold flat while staying thin and light in your hand.
Weight: 188.5g
Dimensions: Open: 73.95mm x 170.83mm x 6.99mm, Closed: 73.95mm x 88.42mm x 15.1mm
OS: Android 13
Screen size: 6.9-inch / 3.6-inch
Resolution: 2640 x 1080 / 1066 x 1056
CPU: Qualcomm Snapdragon 8 Plus Gen 1
RAM: 8GB (LPDDR5)
Storage: 256GB (UFS 3.1)
Battery: 3,800mAh
Rear camera: 12MP (main) + 13MP (ultrawide)
Front camera: 32MP

Samsung Galaxy Z Flip 5
The standout addition to the Galaxy Z Flip 5 that has got everyone talking is the 3.4-inch cover display which is significantly larger than the size of the front screen on its predecessor, the Galaxy Z Flip 4. This display screen has a 720p resolution at 60Hz that lets you interact with widgets, and apps, and check notifications.
Weight: 187g
Dimensions: Open: 165.1 x 71.9 x 6.9mm / Folded: 85.1 x 71.9 x 15.1mm
OS: One UI 5.1.1 with Android 13
Screen size: 3.4-inch / 6.7-inch
Resolution: 720 x 748 / 1080 x 2640
CPU: Snapdragon 8 Gen 2
RAM: 8GB
Storage: 256GB / 512GB
Battery: 3,700mAh
Rear camera: 12MP + 12MP
Front camera: 10MP
TECNO Phantom V Fold
The Tecno Phantom V Fold comes with a 7.8-inch foldable display that's sharp, bright, and responsive. This device is powered by a MediaTek Dimensity 4nm 9000+ processor, which is one of the most powerful mobile chipsets that you will find on the market and It can handle the most demanding tasks with ease.
OS: Andriod 13, HiOS 13 Fold
Screen size: Exterior: 6.42-inch AMOLED screen with 120Hz refresh rate. Interior:
– 7.85-inch AMOLED screen with 120Hz refresh rate
Resolution: Exterior: 2550 x 1080 pixels. Interior: 2296 x 2000 pixels
CPU: Mediatek Dimensity 9000 4 nm chip with Mali-G710 MC10 GPU
RAM: 12GB RAM
Storage: 128/256GB
Battery: 5000 mAh with 45W Fast Charge
Rear camera: 50MP main, 13MP ultra-wide, 50MP telephoto, 2x zoom,
Front camera: 16MP, ƒ/2.4