Amazon is Launching its Internet Satellites, to Rival Space X
Amazon is set to launch its first ever satellites on 6 October, as the company kicks off plans for a space internet service known as Project Kuiper that it hopes will rival SpaceX's Starlink.
Project Kuiper is an initiative to increase global broadband access through a constellation of 3,236 satellites in low Earth orbit (LEO). Its mission is to bring fast, affordable broadband to unserved and underserved communities around the world.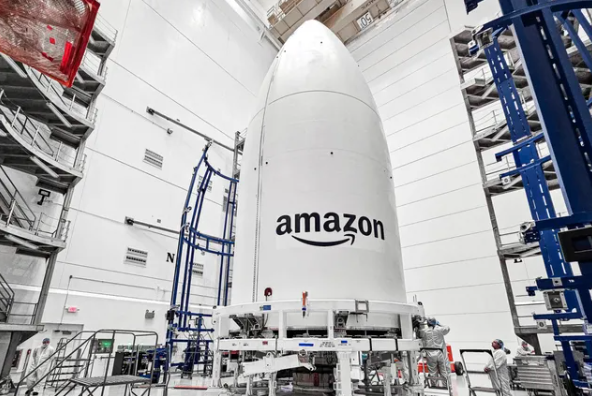 The launch will take from the Space Launch Complex 41 at the Cape Canaveral Space Force Station in Florida, with the two-hour launch window opening at 2PM ET. According to the Project Kuiper team, the Atlas V rocket will deploy the two satellites at an altitude of 311 miles, where they'll enter low-earth orbit.
From there, the Project Kuiper team will perform various tests to establish first contact with the satellites, as well as deploy solar arrays to generate power. Once the satellite system is connected to the internet, the team will attempt to send information between the satellites and a customer terminal here on Earth.
Project Kuiper satellites are designed to connect to remote terminals on Earth, providing internet access in remote or secluded locations that otherwise lack connectivity.
"This is Amazon's first time putting satellites into space, and we're going to learn an incredible amount regardless of how the mission unfolds."
We are still waiting for more details of the launch…