Xiaomi Smart Band 8 Review
As an avid fitness enthusiast and tech aficionado, I was eagerly awaiting the release of the Xiaomi Smart Band 8. Having owned the Mi Band 6, I was skeptical about the extent of improvements this latest iteration would bring. I mean, this line of products has been nothing but consistent in being similar and iterative.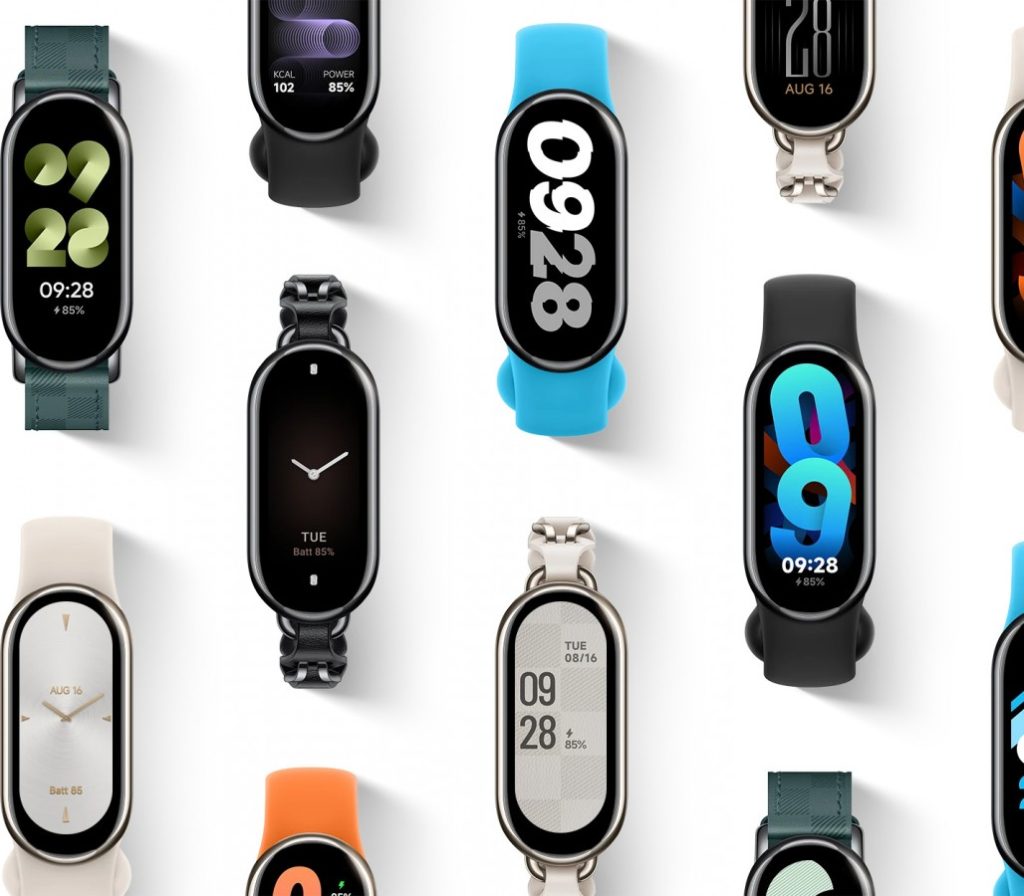 However, upon closer inspection, I discovered that while the upgrades may seem modest, they do offer some enticing features for users of older generations, such as the Mi Band 5. Join me as I delve into the details and share my take on the Xiaomi Smart Band 8.
Design and Display
The Xiaomi Smart Band 8 retains the sleek and lightweight design that has become synonymous with the Mi Band series. While the changes in appearance are minimal, the slightly larger display caught my attention.
See, I don't exactly have chunky John Cena-looking wrists so this band fits just right. However, I get why this might feel a little too small for someone with girthier wrists.
The vibrant AMOLED screen remains as crisp and clear as ever, making it a joy to navigate through notifications and track my fitness progress. It can also get pretty dim so you need not worry about seeing your eyeballs off when checking the time at night.
The Always-on Display function also works well, albeit dim especially when you're used to others that can get brighter.
The Band 8 uses the same fastening mechanism that ensures a comfortable fit and adjustable straps ensure that the Smart Band 8 remains securely in place during workouts and daily activities.
Now, new in the Mi Band 8 is the latching mechanism. This allows you to mount the Band 8 in a variety of places including but nit limited to your shoe laces, as a pendant, and much more.
Features and Functionality
One of the standout features of the Smart Band 8 is the inclusion of a blood oxygen saturation (SpO2) sensor. This addition allows users to gain valuable insights into their overall health and well-being. As someone who values holistic wellness, I found this feature particularly intriguing. Additionally, the Smart Band 8 boasts improved sleep-tracking capabilities, providing a deeper understanding of sleep patterns and potential areas for improvement.

While these new features are undoubtedly appealing, I must admit that the Smart Band 8 doesn't bring many groundbreaking innovations to the table. Core functionalities like heart rate monitoring, step tracking, and smartphone notifications remain largely unchanged from the previous generation. As a Mi Band 6 owner, I couldn't help but feel a slight pang of disappointment at the lack of significant advancements.

Compatibility and Companion app
One area where Xiaomi consistently excels is compatibility. The Smart Band 8 seamlessly integrates with both Android and iOS devices, ensuring a wide user base can enjoy its features. Simply install the Mi Fitness app on your smartphone from Google Play Store or Apple App Store and follow the prompts on your Smartband to pair.

NOTE: If you're using the Chinese version like I am, you might have to change your region while creating an account on the Mi Fitness app to match that of the watch. I struggled for days before finally getting it right so you don't have to.