Xiaomi Unveils Watch 2 Pro and Announces Global Release of Smart Band 8
Xiaomi held its highly anticipated global September launch event in Berlin on September 26th, 2023, captivating audiences with groundbreaking advancements in consumer electronics. While the spotlight was primarily on the dazzling Xiaomi 13T series, Xiaomi also unveiled the Xiaomi Watch 2 Pro and announced the global release of the Smart Band 8.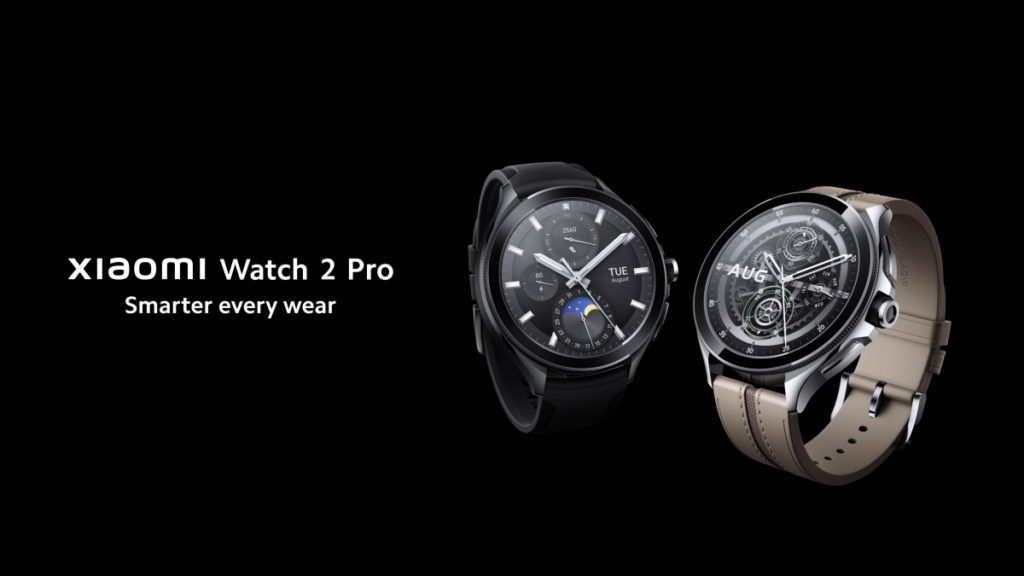 The Smart Band 8, also known as the Mi Band 8, made its initial debut in China in April and has now been released for global markets. We've covered the review of this smartwatch in a separate article, that you can dig into.
Xiaomi Watch 2 Pro Design and Display
The Xiaomi Watch 2 Pro seamlessly integrates the Google Wear OS, granting users access to an expansive universe of third-party apps, all meticulously designed to enhance everyday experiences. With options for both Bluetooth connectivity and LTE models, the Xiaomi Watch 2 Pro empowers users to stay connected, make calls, send texts, and remain online, even when separated from their smartphones.

This dynamic smartwatch introduces a vivid 1.43-inch AMOLED display with an astonishing 466 x 466-pixel resolution, capable of achieving a dazzling peak brightness of 600 nits. The inclusion of an Always-on-Display function and a rich selection of 20 pre-installed watch faces ensure that the Watch 2 Pro combines cutting-edge functionality with a touch of personal style.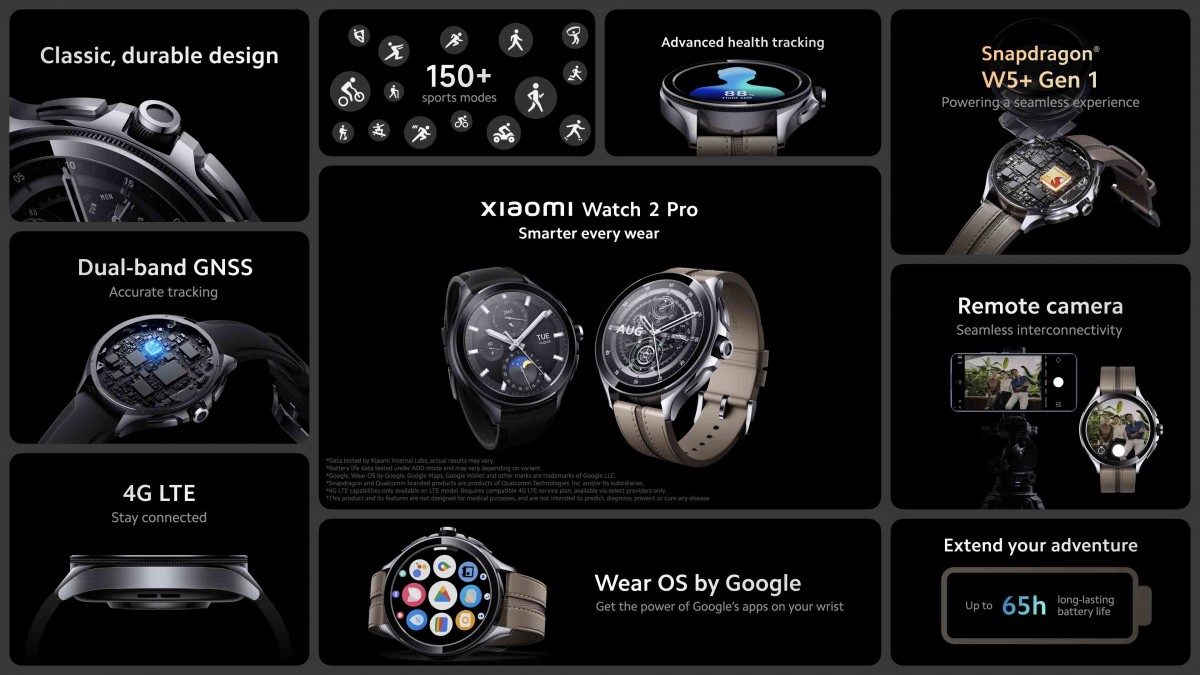 Performance and Software
But the Xiaomi Watch 2 Pro isn't just about aesthetics; it packs a punch under its elegant exterior. Boasting the Qualcomm Snapdragon W5 + Gen 1 wearable platform, paired with 2GB of RAM and a generous 32GB of storage, this smartwatch effortlessly handles your demands.
With dual-band GNSS positioning, Wi-Fi, Bluetooth 5.2, and NFC connectivity, staying connected has never been more convenient. Furthermore, its robust 5ATM water resistance ensures durability in various environments, while its light weight of 54.5 grams, excluding the strap, makes it an ideal companion for everyday wear.
Xiaomi Watch 2 Pro Health and Fitness
The Watch 2 Pro goes beyond the expected, offering a comprehensive suite of health and fitness features. From 24/7 heart rate and blood oxygen tracking to sleep and stress monitoring, it has all your well-being needs covered. With support for over 150 sports modes and a Bioelectrical impedance sensor for precise body composition metrics, such as body fat percentage and muscle mass, this smartwatch empowers users to take control of their health journey.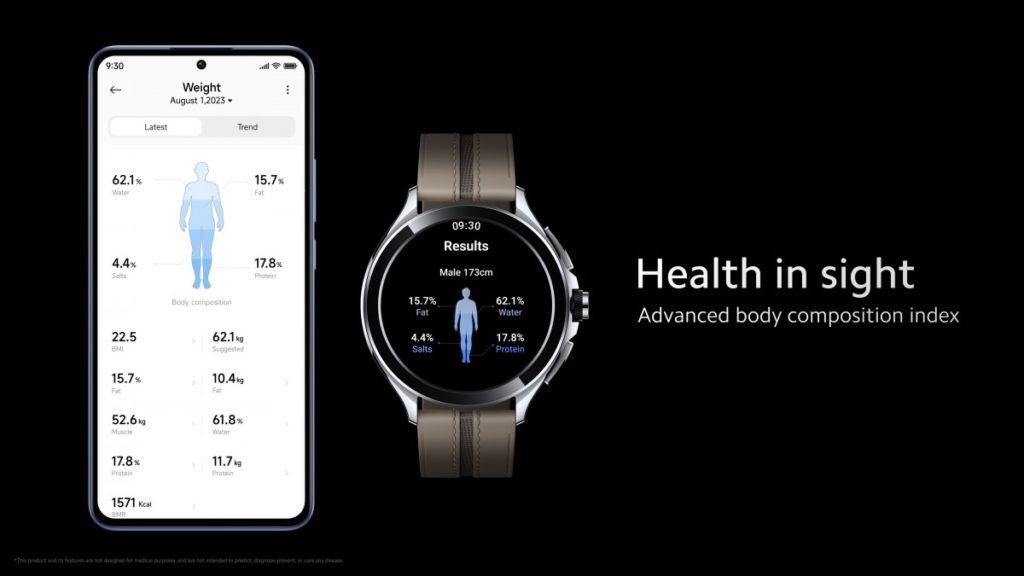 Battery
The Xiaomi Watch 2 Pro also comes with an impressive battery life, thanks to a 495mAh battery, offering up to 65 hours of usage on the Bluetooth-only model and 55 hours on the LTE variant. Charging is swift and straightforward, thanks to the proprietary two-pin magnetic charger.

In terms of affordability, Xiaomi offers the Watch 2 Pro at a starting price of $286 for the Bluetooth-only model and $350 for the LTE model.
Summary of the Specifications

Feature Specification
Display 1.43-inch AMOLED
Resolution 466 x 466 pixels
Peak Brightness 600 nits
Always-on-Display Yes
Processor Qualcomm Snapdragon W5 + Gen 1
RAM 2GB
Storage 32GB
Connectivity Dual-band GNSS, Wi-Fi, Bluetooth 5.2, NFC
Water Resistance 5ATM (Up to 50 meters)
Weight (Without Strap) 54.5 grams