MiFi Woes to Fiber Wonders: Covid 19 unleashed Uganda's internet revolution
It's been more than a decade since I delved into the world of consumer tech. I wouldn't have done it without the MiFi. Yet, I bet some people reading this article right now must be wondering what on earth a MiFi is. If you're not in Africa or you're a Gen Z reader, MiFi might sound like an ancient artifact.
So, what's a MiFi? It's a nifty little gadget, also known as "Mobile WiFi," a battery-powered magic wand that connects your devices to the internet wherever you go. This device combines the convenience and ubiquity of WiFi and 3G/4G LTE(and now 5G) mobile data technology to connect your devices to the internet. It's like your smartphone's hotspot, only without the touchscreen distractions.
The MiFi Era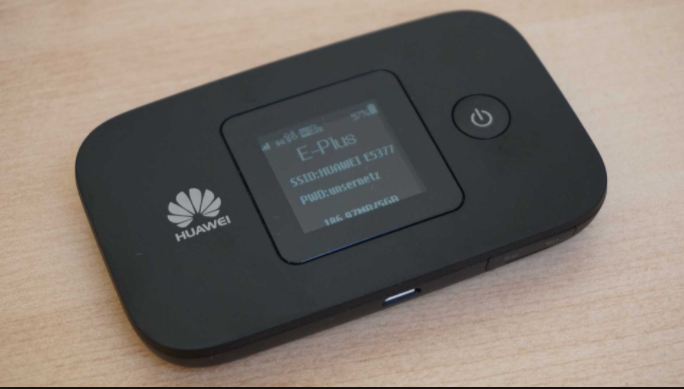 Believe it or not, there was a time, not too long ago when my life was intertwined with my trusty MiFi. For over a decade, my career has revolved around the internet in various forms – blogging, developing websites and apps, and surfing endless web forums. Back then, MiFi was my lifeline to the digital world. It was cheap, starting as low as Ugx 75,000, portable with a long-lasting battery so I could take it anywhere I wanted, and supported multiple devices.

But the tide turned just before Covid-19 made its grand entrance.
My first experience using Home Unlimited internet
The year is 2019 and Liquid Telcom is spreading its wings across the African continent. In Uganda, Liquid had bought Infocom, a fixed-line Internet Service Provider in Uganda. Liquid was mainly serving business customers around Kampala, but without advertising was now moving into the consumer space. Its competitor, Roke Telkom was already serving this market but had limited coverage, and its internet offering was still data-capped. From an acquaintance, I got to know that Liquid was actually providing UNLIMITED internet to home users around Kampala at a price that was unbelievable at the time. It was charging only Ugx 190,000 for 10Mbps shared linked for a true unlimited internet connection served via Microwave link.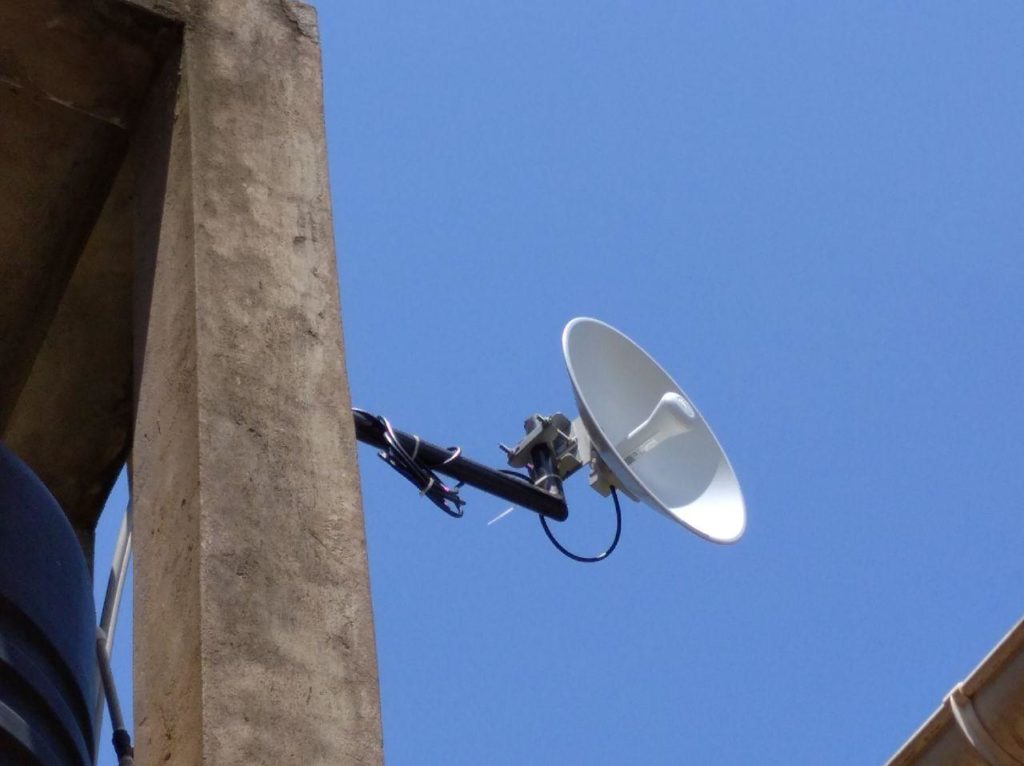 Liquid Telcom Microwave Link
That changed everything.
I immediately signed up for a connection and in no time, I had a Microwave connection at my home. Prior to that, I was using a Tangerine MiFi and later on, a more powerful TP-Link 4G LTE router to connect to the internet. That meant of course buying data bundles, what I call living the "MB economy". I really hated this experience because it was so limiting. You couldn't stream Netflix, watch as much YouTube as you wanted stream music, or upload Videos and images to social media. You were constantly aware the data bundles you had subscribed to were running out, sometimes without a clear understanding of your usage.
But my Liquid connection instantly made my MiFi obsolete.
I felt relieved and free from the shackles of bundled or rationed internet access. I could do whatever I wanted on the internet. My productivity exponentially increased. The whole family including neighbors and even believe it or not the security guard — were connected to my internet connection. At that moment, I saw the future of what was to come. I knew, working remotely from home was now possible. Instead of relying on my limited personal media stored on my computer drive, I knew I was now going to just stream an unlimited catalog of music from streaming apps like Spotify. Countries in the global north were already living this future, but not quite the rest of us in Uganda.
And then COVID-19 hit in 2020. There was no turning back.

The Pandemic Push and the Fiber Revolution

The Covid 19 pandemic was an absolute disaster. I think we all remember exactly the confusion, panic, and not to mention the death it caused. With a total lockdown instituted around March 2020 in Uganda, with the exception of essential workers, everybody was now forced to work from home. But how do you work remotely without connectivity? Telcos, Internet providers, and companies were completely unprepared for this shock. People suddenly needed to make very long video calls, rely on email for collaboration, and make presentations online. I remember getting frantic calls from family and friends asking for recommendations for an internet provider that worked. Mobile networks were mostly overwhelmed due to an influx of data traffic in residential areas that they hadn't planned for. With the exception of Liquid and Roke Telkom, there was almost no one else with unlimited home internet service.

So the Telcos got to work. Two connectivity technologies were used; Microwave and Fiber. Microwave was easier to roll out and provided wider coverage, but was notoriously unreliable. Fiber was slow to roll out, but offered much more bandwidth and was quite reliable. Ultimately Fiber to home became an obvious choice and so there was a massive rollout of fiber internet to residential homes around Kampala. This explains my shift from Liquid to MTN home Fiber after about 2 years.
MTN Wakanet Pro promo
Today, you would be spoilt of choice on unlimited home internet providers. From pioneers Liquid Telcom, to Roke, MTN Wakanet Pro, Airtel Xtream to Sprint UG, Blue Crane, Uganda Telcom to Zuku Fiber. Prices start from as low as Ugx 112,000 for the 5Mbps link from Roke to Ugx 169,000 for Zuku's 10Mbps or Ugx 195,000 for MTN's 10Mbps to as much as Ugx 220,000 for Sprint UG's 20Mbps.


Home Fiber: Challenges and Triumphs
I have since switched from one service provider to another as I changed my residence and I have to say, the internet service across most providers is good enough. I thought Fiber didn't stand a chance given the many challenges of rolling out and maintaining such infrastructure in this country. You can expect to meet several challenges; from unplanned neighborhoods and roads which make it difficult to run fiber cables, to vandalism and occasional torrential rains. Seriously, It's a miracle that I can go months without outages solely caused by such issues.

So, the differentiator between providers has mostly been coverage area and customer care.

Fiber is still limited to mostly Kampala city and its suburbs. You shouldn't expect to get a fiber connection upcountry. And even in many suburbs around Kampala and neighboring towns, coverage is limited. But the providers are always expanding the fiber network to the fringes of Kampala for starters. When it comes to customer service, for some reason, almost all the providers I used could barely get a 2 out of 5 star customer rating with the exception of MTN which ups it a little bit to at least 3.5 out of 5. You can test a service provider's customer support when an outage happens. Most just don't have the professionalism to handle customer complaints. You will most likely get generic answers such as "restart your router" when you call a customer care agent. I can say my switch from Liquid and later on Zuku had a lot to do with their customer service.
Future Horizons
Otherwise, Uganda's home internet market hasn't changed much after the tectonic changes of Covid 19. I see more providers spring up, but there's been relatively no change in price for over 2 years. Compared to global prices, we still pay quite a lot. For instance, for $60, you can get an eye-popping 1Gbps connection in some areas in the U.S. The same gets me just 20Mbps, that's 50 times less bandwidth than my current provider.

But now competition might come from space. SpaceX's Starlink is already offering users speeds of up to 100Mbps for slightly less in neighboring Kenya and Rwanda. Starlinks expects to launch in Uganda in 2024 according to their website.

As 2023 draws to a close, I reflect on this journey. MiFi, once my steadfast companion, has been replaced by the robust embrace of Fiber. The digital landscape has shifted, and we, the internet adventurers, have sailed with the tide. If this resonated with your own internet escapades, share your thoughts in the comments below. Until then, here's to endless streaming, smooth video calls, and the boundless universe of the internet!