Meet Multichoice DSTV Explora 3 Quietly Launched
MultiChoice has quietly launched a new version of its DSTV
Explora decoder
, replacing the DStv Explora 2 which launched in September 2016. The new DStv Explora – Model 3A – went on sale in November 2018.
The DSTV Explora 3 features 110 hours of recording space, and does away with the front panel where the channel number would normally be displayed.
Features of DStv Explora 3
It includes an A7 Remote with batteries, an HDMI cable, and a small smart card which is already installed in the decoder.
Looking inside the decoder, you will also see a 1TB Seagate hard drive, which takes care of the media storage.
110 hours of recording space
The recommended installation for the Explora 3 is the same as DStv's earlier Explora models, requiring a DStv Smart LNB and an 80cm dish.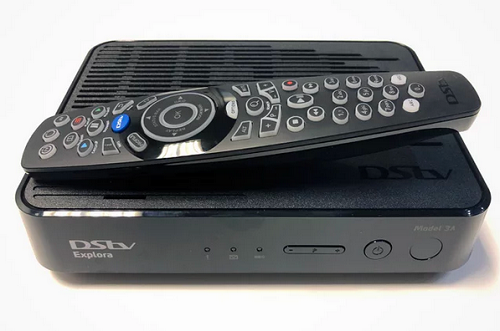 MultiChoice confirmed that the Explora 3 will work with any of its smart LNB units, and recommended the LNB LMX 502 for new installations where households need one or two viewing environments. This LNB model is less expensive and requires less cabling, MultiChoice said.
For complexes, shared dishes, XtraView configurations, or where the decoder is connected to multiple TVs, MultiChoice said that subscribers should get information and a quote from a DStv Accredited Installer.
Regardless of the type of installation, new or existing, MultiChoice recommended using an accredited installer to get the best viewing experience.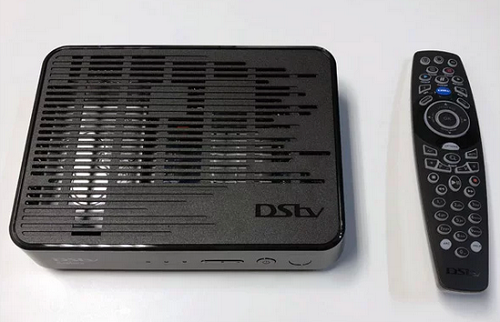 MultiChoice highlighted that the Explora 3 uses mostly recyclable components and is entirely manufactured in South Africa at a dedicated, environmentally-friendly factory in East London.
The Explora 3 is available at all DStv Agencies, service centres, and participating retail stores – and is sold alongside the DStv HD 5 Series Decoder, which can be used in XtraView configurations.