#NigeriaDecides as Twitter Launches Special Emoji for Nigerian Elections
Twitter has launched an emoji to encourage discussions on the upcoming general elections. the emoji will appear when the hashtags, #NigeriaDecides2019 and #NigeriaDecides are used.
Twitter explains: "For everyone that wants to discuss the election on Twitter, the platform is introducing a special emoji. The emoji appears when using the hashtags #NigeriaDecides2019 and #NigeriaDecides.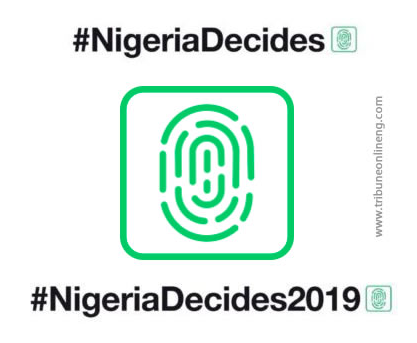 "The special emoji pictures a fingerprint in a square, reflecting the Nigerian fingerprint voting system, and it's colour represents the green of the Nigerian national flag. This design encourages conversation while also serving as a piece of voter education."
The hashtags will make it easy for anyone to join the conversations and also keep up with news on the elections.
— Twitter Government (@TwitterGov) February 4, 2019
According to the Independent National Electoral Commission (INEC), the presidential and national assembly elections will hold on Saturday, February 16, 2019, while the Governorship and state assembly elections will take place on Saturday, March 2, 2019.