Four (4) Ways to Fix Smartphone Slow Charging
It seems you fall within the category of users whose smartphone takes long to charge to 100%, you do not have to worry because in this post, i will be showing you the solution below will help you fix it.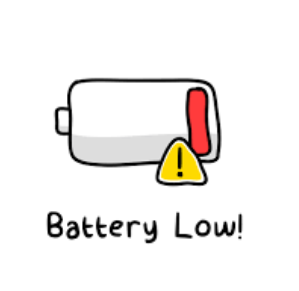 How to Fix Slow charging on Your Android/iOS Device
1. Replace The Charging Cable: In most cases, the micro-USB cable is usually the culprit. These cables lose their efficiency over time and therefore can't provide enough current to charge the phone/device.
Replacing the micro USB cable will help you to fix this issue.
2. Use Airplane Mode: Airplane mode on your smartphone can significantly improve the charging process by decreasing the charging time. The only disadvantage is that you would not be able to communicate with others through mobile network or internet.
3. Stay Away From Phone While Charging: Using your smartphone while charging is not healthy to your device. It put a negative impact on your Android's battery life. It puts battery under heavy load and cause the device to heat up.
Do this;
Close/End all the applications that are running
Turn off WiFi,
Bluetooth and GPS
4. Replace Your Battery: If you've been using your smartphone or tablet for more than 1 year, and it takes more than 3hours to charge and less than 5hours to discharge, then it's time to look for a replacement.
Remember, the highest form of abnormality is for your device to be charging for more than 4 hours and it still didn't get to 100% full charge.