Meet Glo Amebo 5x Bonus on Every Recharge
Glo network is only good for two major things for me, more data and more voice calls… but since the cancellation of 1.2GB for N200, I abandoned my SIM chip. If you are like me, I guess it's time to pick it up again with this new offer 'Glo Amebo'.
Glo Amebo is a new bonus offering that gives subscribers 5 times recharge bonus to call all networks. For instance, if you recharge N100, you'll get extra bonus of 500. Recharge of N200 gives you bonus of N1000; and recharge of N1000 gives you extra bonuses of N5000.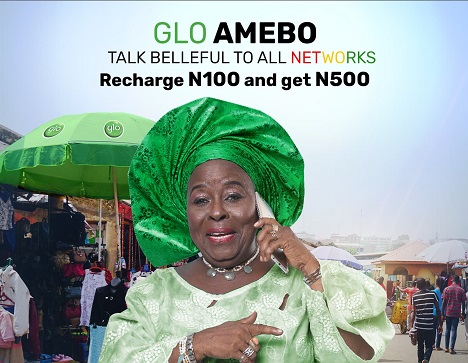 Unlike Yakata Prepaid Plan that's gives subscribers 4X bonuses. This is much better to those who frequently make calls. You can use your bonuses to call all networks in Nigeria.
How to Get Glo Amebo 5x Recharge
Simply recharge your line with *555*PIN#
It is available to all new and existing subscribers.