These Smartphones 5 months from Now Won't be Able to Use WhatsApp Messenger
More Warning, You won't be able to use WhatsApp on these iPhones 5 months from now. All Android phones running on Android 2.3.7 operating system and iPhones running on iOS7 will not be able to access WhatsApp beginning from February 1, 2020.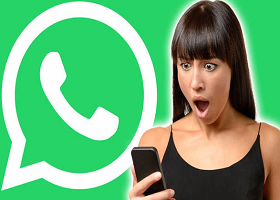 According to the latest updated FAQ section the world's most popular chat messenger, WhatsApp; users of these Android phones and iPhones will no longer be able to create new accounts, nor would they be able to verify existing accounts.
Not just that but WhatsApp tipster Wabetainfo hinted that WhatsApp will also no longer support devices running on iOS8 or lower. However, they can still use WhatsApp on iOS 8 but won't be able to verify the account if they reinstall it. The iOS 8 compatibility will be fully removed in February 1, 2020.
After December 31, 2019, WhatsApp won't be available on all Windows Phone operating systems. You can always plan ahead, plan to get yourself a new smartphone if you fall within the categories of those using old Android or iPhones.
Let us know what you think in comment.