October 2019 Cheapest Data Plans For Android, iOS and PC Users
A new update has been rolled out to MTN 1GB for N200 eligibility status… once you exceed your subscription limit, you'll only be allowed to subscribe ones in a week. I believe this is done to discourage people for not subscribing at all.
However, there is always what you can do to qualify for the offer again without much stress.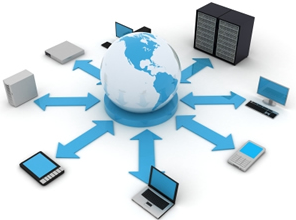 How to be Eligible for MTN 1GB for N200
Don't activate any data plan on that sim for 3 – 4 weeks, you can be using it for calls but don't activate data on it and it will be eligible again. I've tried this time without number and it worked perfectly for me. This is the reason why you should have more than one MTN SIM.
Dial *131*65*2# to activate the plan.
For Download Only
Do you have something big to download? Then MTN 4GB for N500 is what you should try out because you'll get what you pay for.
The 4GB is exclusive to new SIM, if you try old sim, you'll only get 2GB. Dial *131*1*1*5# to get the package or dial *131#… You'll be given 2GB plus extra 2GB summing it up to 4GB.
Glo NG
If you are a Glo user, Glo Yakata is the plan you should be because you'll get insane, ridiculous huge data and airtime bonus. For instance, if you recharge N2500, you'll get upto 8000 free airtime to call all network, up to 14GB of data and lots more.
Recharge of N3000 will give you upto 16GB data valid for 1 month, up to N10,500 free airtime to call all network and lot more.
New Glo SIM are automatically on Yakata plans, so you should get yourself one. Old Glo SIM won't give you all this juicy offers except otherwise.
Dial *220*2# to check your Yakata Bonus balance and
*127*0# to check your data balance.
Airtel NG
Airtel Triple Data Offer
Airtel Triple data offer
rewards you with
3x
the amount of data that you purchase. For instance, if you purchase a data bundle of N1000, which gives you 1.5GB data, you will get 4.5GB data, plus N3000 airtime bonus to call all networks. That is three times of your N1000 and the 1.5GB data that you purchased. Applicable for 90 days on all purchases of data bundles below N5000.
How To Activate Airtel Triple Data Offer
You need to purchase and register a new Airtel SIM or use an Airtel SIM less than 3 months old.
Presently, SmartCONNECT 6.0 is Airtel's default bonus plan for prepaid customers, which offers 100% or triple INSTANT bonus on every data bundle plus 8 times bonus on every recharge.
You must load your new SIM with any amount of money for the SIM to be fully activated
Then, Send GET to 141.
You should receive a response message like this,
Dear Customer, Congratulations! You can enjoy 100% DATA BONUS ANYTIME EVERYDAY FOR THE NEXT 3 MONTHS
Next is to send, MIFI to 141.
After that, recharge your SIM with the amount of the data you wish to purchase.
Once done, simply purchase any data plan that the airtime can afford, let's say you recharged N1,000 airtime, and you subscribe to the normal plan, you should get times three of the data plan.
Dial *123*1# for bonus balance,
*123*2# for voice bundle balance or *140# for data bundle balance.
Airtel Premium Offer
You can get 4GB for N1000 (validity is 30 days)
2GB for N500 (validity is 14 days)
1GB for N200 (validity is 7 days)
Dial *141*241# to purchase your desired plan.
Heaver Users and Streamers

You should consider the below

Smile Unlimited Lite for N10,000 (Validity is 30 days)

Spectranet 25GB for N10,000 Naira: This plan is valid for 30 days and can be used at anytime of the day. You get 25GB for N10,000 Naira and free unlimited night browsing.