You Can Now Download and Try Instagram New Standalone Chat App called "Threads"
It was reported
here
few weeks ago that Facebook was working on another standalone app called Threads, and it will mimic SnapChat most popular features.
The standalone app has been launched and it is called "Threads by Instagram – a new camera-first messaging app that helps you stay connected to your close friends."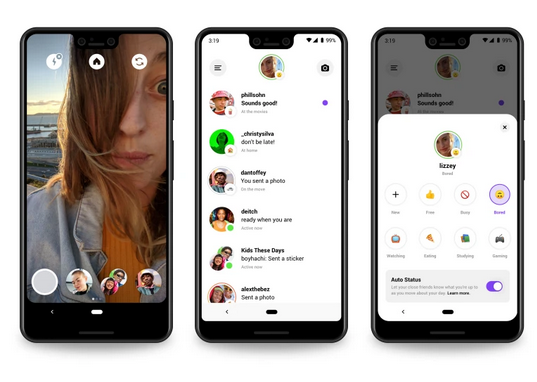 With Thread, you can communicate what you're doing and how you're feeling through photos and videos with your very close friends or family in a private space.
Threads is a standalone app designed with privacy, speed, and your close connections in mind. You can share photos, videos, messages, Stories, and more with your Instagram close friends list. You are in control of who can reach you on Threads, and you can customize the experience around the people who matter most.
Threads offers two brand new features called Status and Auto Status that allow you to manually set an emoji as an away message to show Close Friends what you're up to, or opt in to letting Instagram select one automatically based on your location, accelerometer and even your phone's battery level.
How to Download Threads
You can download it here for Android
And for iOS users download here
By building Threads as a separate app, Instagram has little to lose if it flops and could learn about which features to pull back into its main app.