Fury as Another Xiaomi Redmi Note 7 Pro Exploded
While you are enjoying your Black Friday shopping, another Xiaomi smartphone
Redmi Note 7 Pro
went aflame in china.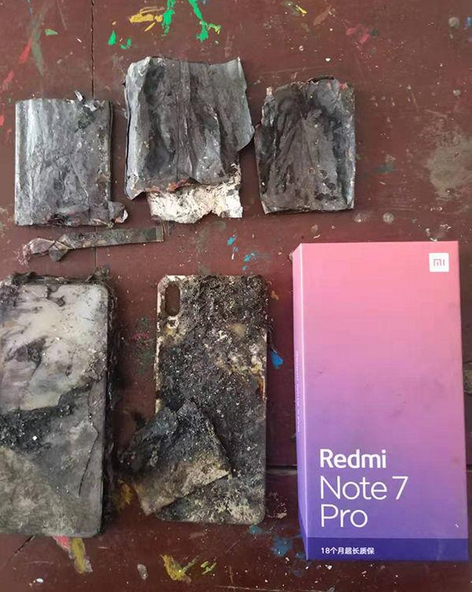 The owner Song Yujie purchased the phone 3 months ago for his father at Xiaomi mall in China, but while charging it and watching a video, the smartphone exploded and burnt his father's hand.
According to reports, Xiaomi was contacted and here is their response.
A Xiaomi after-sales customer service personnel explained to reporters on November 28 that Mr. Song's mobile phone which was on fire was identified as a "non-mobile phone quality problem".
This means the phone was on fire due to external reasons and wasn't related to the quality of the phone. With such verdict, even though the Redmi Note 7 Pro comes with an 18-month warranty, the burnt phone isn't covered by the warranty.
Song Yujie said his father has been using the phone normally since then, without any problems. On the afternoon of October 29, the father who was asleep watching a video on his mobile phone was suddenly awoken by a burning sensation. It was found that the mobile phone on the quilt that had been playing the video was "flaming with smoke" and the quilt was burning. Song Yujie's father quickly got up to extinguish the fire, and his fingers were burned in the process.
As you can see from the picture above, the smartphone burnt beyond recognition… and this is related to the incidence that happened to Xiaomi Redmi Note 7s a few weeks ago.
The question users are asking is should we be worried? Is Xiaomi now compromising quality in other to keep the phone price down? Maybe it is time to try other brands.