TECNO HiOS 5.5 New Features You Should Know
Recently Tecno unveiled its news HiOS 5.5, which promises to improve the efficiency of your smartphone and serve you better. Tecno HiOS 5.5 debuted on Tecno Camon 12, and has now made its way to Spark 4 devices. I guess you'll love it once you are able to lay hands on it.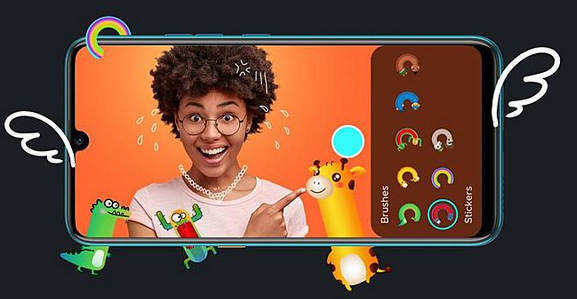 The new HiOS 5.5 provides a slew of immersive experience and creative features that not only improves the overall phone experience of users but also help users to be more productive in the longer run.
Exclusive Features of Tecno HiOS 5.5

1. Bring Art to Life with Augmented Reality!

HiOS 5.5 features an AR Virtual Canvas that is essentially futuristic finger painting. Many sculptors refer to their hands as a tool — and HiOS 5.5 allows you to turn your fingers into sculptural brushes that you can use to paint in midair.

Just by aiming your device camera at an object, you can paint or spray on any place in reality within multiple spaces with awesome brushes, emojis, animations, and stickers.
2. Gesture Call Picker: Cool New Way to respond to calls
HiOS 5.5 introduces a new ability to answer and end calls with simple fingers and palm gestures without having to physically touch your phone.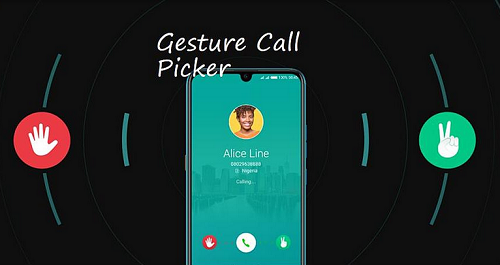 This will allow you to simultaneously use your hands for other things like eating or washing clothes while also being able to conveniently answer important calls without touching your phone.
You can now simply just use "V" gesture to answer the phone or wave your palm above your phone screen to reject the calls.
3. A Faster and Immersive Game Experience
It now comes with a dedicated Game Mode, no more intrusive notification of any apps while gaming.
HiOS 5.5 also gives you the ability to remain on your screen without pausing your game and still reply chats and messages with floating windows without interrupting gameplay.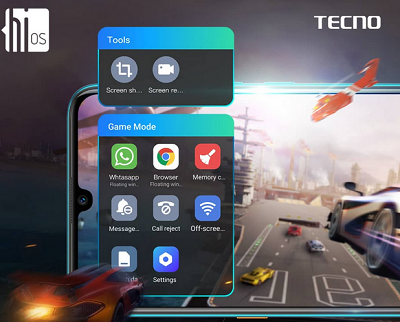 You can also quickly go online to view game guides all while still remaining on your game screen.
Seamlessly enjoy heavy CPU power consuming games by boosting memory, turn on Wi-fi exclusively for the game, switch data sim card and more in-game without disrupting or exiting your game.

4. Closed Eye Detection

Face recognition technology has been vastly upgraded on HiOS 5.5 so it can help you secure your phone in a more intelligent and smarter way.

The newly improved Face ID 2.0 is more intelligent and can detect eye-status of open, closed or sideways not only frontal faces but also for rotated or tilted head poses.

5. The smarter way to Reach your Favorite Tools

HiOS 5.5 comes with an upgrade to the Smart Panel, a shortcut capability that allows you to access any app or use any tool on your phone from any screen.

You can get things done faster by simply swiping right on any screen to access your favorite feature.

You can easily snap a selfie or record a video from any screen without having to locate the camera app.

HiOS 5.5 also allows you to have the Hi Translate tool handy which means you can smartly translate an unfamiliar language to your language without having to leave your current screen.

6. FingerPrint Reset Password

Finally, it also comes with Fingerprint reset password that allows you to reset your password using your fingerprint when you can't remember your lock codes or patterns.