Tizeti (wifi.com.ng) Solar Based ISP 4G LTE Unlimited Now Available in Port Harcourt
Do you want cheap internet and
tizeti
is here to give it to you. After successfully running unlimited
internet
in Lagos, tizeti has launched solar powered 4G LTE in Nigeria.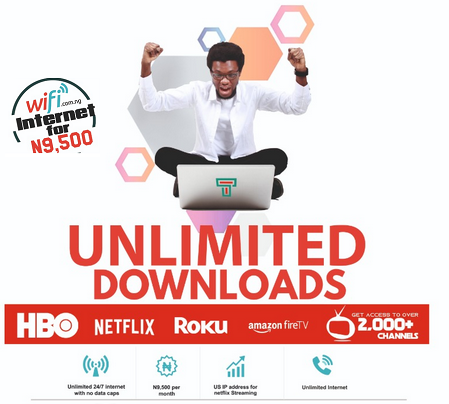 Tizeti which uses solar-powered towers to deliver net connectivity to over 1 million unique users plans to take its model to more West African countries in 2020. It has built its premier 4G-capable tower in the city of Port Harcourt, and offers its first 4G LTE and ISP services.
The company operates primarily in Lagos, Nigeria's unofficial business capital, and expanded this year to Ghana. Port Harcourt is the fifth largest city in Nigeria located in River State, another commercial hotspot for the country.
If you are in Port Harcourt, own a company or work for an organization that uses internet every time, then tizeti is here to make it more unlimited for you. When I mean unlimited, it is completely unlimited and there is no any form of throttling.
If you spend more than N9,500 on data monthly and it's still not enough to cater for your internet needs, then you need tizeti unlimited plan.
A review about it has been written
here
and Lagos resident are currently using it.
Let us know what you think about it if you've used their services before or you are based in Port Harcourt.