Meet Rugged Nokia 800 stronger than Nokia 3310
HMD Global is warming up to release a Tough Nokia 800 phone which is waterproof, dust proof, and drop proof. You can call it the 2020 Nokia 3310 because its will be exclusively strong and durable.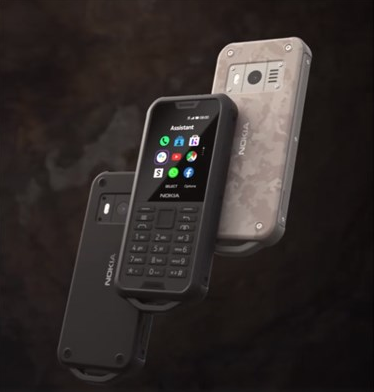 Nokia 800 Tough comes with waterproof, dust-proof and drop-proof. It is most likely that the Nokia 800 Tough will arrive at the Chinese market today. In September this year, Nokia released a three-proof mobile phone. This phone comes with IP68 waterproof and dust proof and military-grade standards; however, the price of this phone was not announced.

According to the official introduction on weibo, Nokia 800 Tough supports IP68 waterproof and dustproof, meets MIL-STD-810G military-grade standards, and focuses on durability.

It comes with a built-in 2100 battery capacity which should last you for long.

In terms of network, Nokia 800 Tough supports 4G (supporting mobile, China Unicom, Telecom VoLTE networks), Wi-Fi and GPS.

Just like its said, the price for this phone has not been revealed, and its most likely to be get into the Chinese market today.