Products Showcased so Far at CES 2020
CES 2020 is currently ongoing and tech giants are busy showcasing crazy innovative products that will change the face of technology.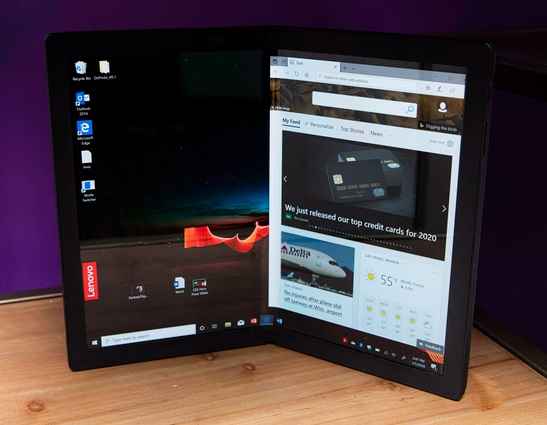 So many interesting products have been showcased at the ongoing event, but we've selected few announced at the events.
Lenovo: World First Foldable Laptop
Lenovo unveiled the world's first foldable laptop (with a foldable display) at CES 2020 and it is not a concept anymore. Its name is ThinkPad X1 Fold and it will be available to purchase this year.
The laptop is equipped with a Plastic OLED display boasting a 4:3 aspect ratio, a 13.3-inch diagonal and a 2K resolution. The laptop weighs just 999 grams but it includes a good 55 Wh battery lasting 11 hours on a single charge, according to Lenovo.
It is fueled by a next gen Intel Core CPU paired with 8 GB of LPDDR4x RAM and up to 1 TB of internal storage (SSD), it includes a SIM card slot and two USB Type-C ports. The laptop may include a 5G modem.
Samsung Galaxy Note 10 Lite and S10 Lite
Samsung showcased its new Galaxy Note 10 Lite and S10 Lite at CES 2020. The two devices which will hit the shelves in Q1 2020 are the first Lite variants of Samsung's flagship lineups.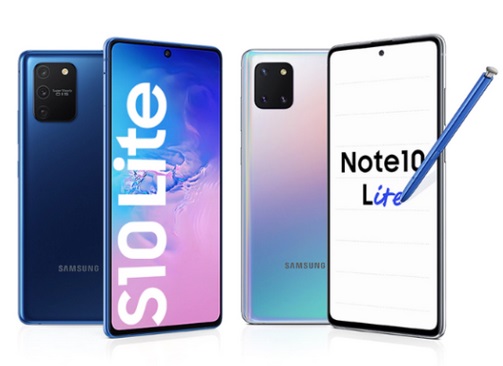 The Galaxy Note 10 Lite is the first "affordable" Note device and it provides all the innovative and unique features of the S Pen for a listing price of just €599.
Samsung Neon
Samsung NEON is not a hardware product but it is a new technology. It is a technology able to give a body and a face to chatbots. It creates avatars able to interact with real people for a series of tasks to be accomplished.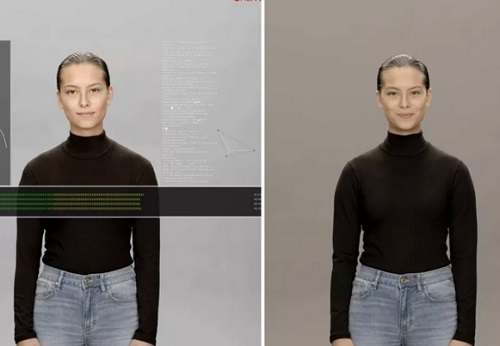 The software managing the avatars is able to generate new expressions, movements, and dialogues in real time, automatically, in just a few milliseconds. This will make the virtual avatar extremely realistic.
OnePlus Concept Phone Invisible camera
OnePlus showcased this concept phone at CES and its key feature is the invisible camera technology. The cameras are placed underneath an electrochromic glass which can change from opaque to transparent making the cameras effectively invisible while not used.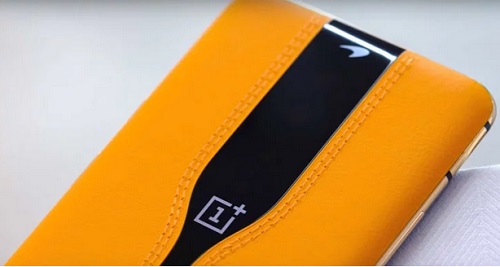 The company said that it takes 0.7 seconds for the glass to transition from transparent to opaque or vice versa. The glass is also able to become semi-transparent so that the user can shoot better photos in very bright sunlight. The panel includes two 0.1 mm glass panels and organic material for a thickness of just 0.35 mm.
CoolPad First 5G Phone
Coolpad showed off its first 5G smartphone at CES 2020. Named Coolpad Legacy 5G, it will cost $359 and offer a range of modest specifications for that price point, one of which is its dual 48MP + 8MP rear dual camera setup.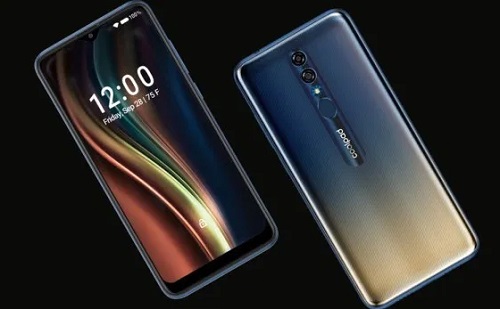 It has a large 6.53" FHD+ IPS LCD display, which is based on Pixel work's HDR technology and paired with HDR 10 support, as well as a waterdrop notch. For selfies, you have a 16MP shooter hidden in the notch.
It houses 4GB RAM and 64GB internal storage and support for microSD cards of up to 128GB. The Legacy 5G packs a 4,000mAh battery that supports 18W fast charging.
World First 5G PC Unveiled
For over a year we have been talking about 5G smartphones; now it is time to start talking about 5G notebooks. Dell, HP, and Lenovo showcased their first laptops with 5G connectivity at CES 2020.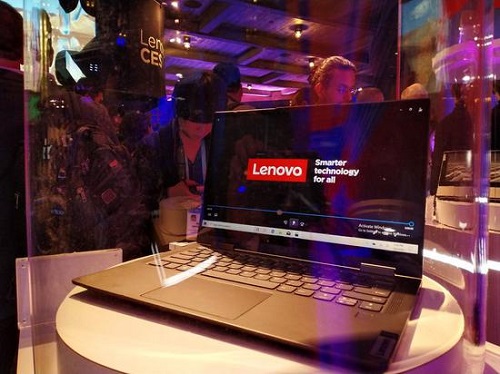 Dell already unveiled the first 5G laptop a few days ago, but at CES 2020 it announced its 2 in 1 version. HP announced the Elite Dragonfly G2, while Lenovo came up with the Yoga 5G 2 in 1. The laptops support 5G connectivity thanks to Qualcomm's modem and they all run Windows 10.
It delivers high-speed 5G network connectivity, which is up to 10 times faster than 4G, through a 5G service provider when on the move and reliable WiFi access at home.