How to Connect With GTBank on WhatsApp, Solve any Dispense Errors
WhatsApp has made it easy for different businesses to connect with their customers with ease of transaction. Should in case you don't know, GTbank now makes it easier to connect with them on WhatsApp, either you want to open an account, or you want to quickly get your issues resolved without visiting the banking hall then this post is for you.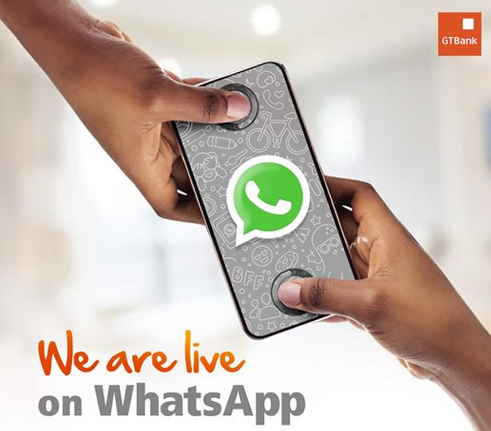 Here are the Guarantee Trust bank Services you'll be able to Get on WhatsApp
-Dispense Errors
-Product Enquiries
-Service Resolution
-Account Opening
They are available to chat with you between 8 am-5 pm from Monday to Friday!
How to Connect with GTBank on WhatsApp
Chat with us on 07016974994
Banks are now leveraging
WhatsApp platform to connect
easily with their customers which is a good idea.