Samsung Launches 3 New Devices in Nigeria
Samsung has launched new devices in Nigeria, the Galaxy A71 and Galaxy A51 (the latest additions to the A-Series), as well as the Galaxy Note10 Lite.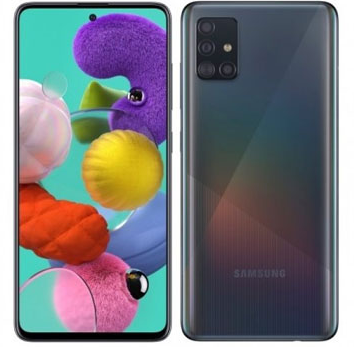 The Galaxy A71 and Galaxy A51, the latest addition to the highly successful Galaxy A Series will be released in the country in February. The Galaxy Note10 Lite will also be released in a few weeks.
Highlight Specifications of Samsung Galaxy Note 10 Lite
The Galaxy Note10 Lite smartphones' standout specs include a spacious 6.7-inch immersive display, 4,500mAh batteries with Super-fast charging and Samsung's latest and greatest camera technologies. Together, these enhancements, along with the Galaxy Note10 Lite's ever-versatile S Pen, make it easy for users to capture, create and share more moments, and enable them to experience whole new levels of productivity.
Galaxy A51 and Galaxy A71
Built to make meaningful innovations and awesome mobile experiences to everyone, the Galaxy A71 and A51 are packed with enhanced features: a longer-lasting battery to keep up with busy lifestyles, a smarter camera to help capture the world and an Infinity-O display that gives an uninterrupted visual experience.
According to Samsung Nigeria, "We are proud to connect with a new generation of consumers from the value-seekers to the power users. We will continue to listen to the needs of the local market and bring innovation that empowers all,"
Let us know what you think in the comment.