How to Become MTN SIM Registration Agent
Depending on whom you are, what you do, or where you live, you can turn up additional hustle to what you do by becoming an
MTN
Sim Registration Agent.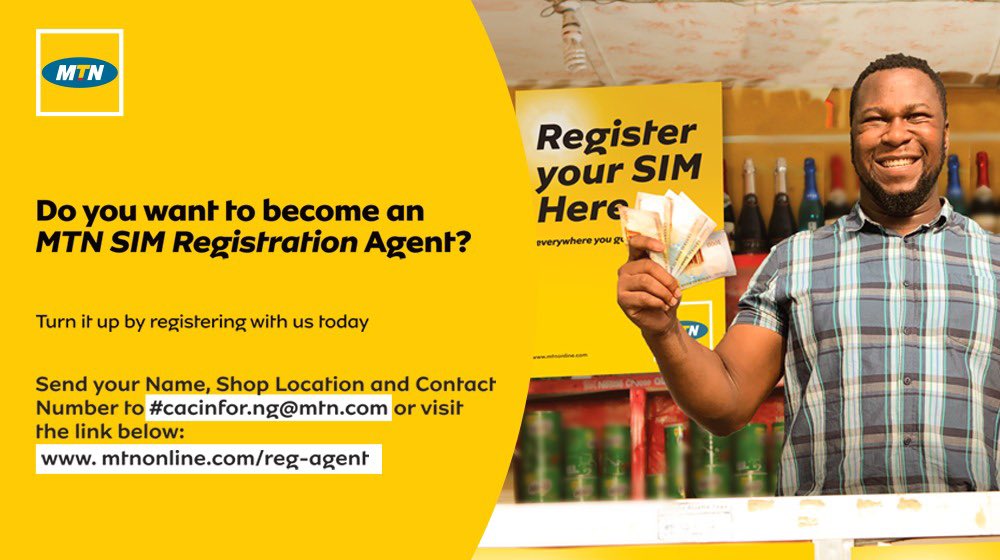 As an MTN SIM Registration agent, you'll be involved in actively promoting its products and services, and you'll be provided with the needed pieces of training to help you effectively succeed in this new-found hustle.
Requirements
To become Sim Registration Agent, you must have the following in place.
You must have a registered company name
You must have a shop or an office to carry out the SIM registration (It can also be just an umbrella shop or even in front of your house)
You must have a registered phone number
How to Become MTN SIM Registration Agent
Click on this link here
Carefully fill in your details
Once done, hit the submit button
Or simply send your "Name, shop location and registered phone number" to cacinfor.ng@mtn.com
Once done, wait to be contacted by MTN staff and you'll be told on what next step to take.
If you can't do any of the above, you can simply walk in to any MTN office nearest to you and make inquiries on MTN's various services available for investments.