This HMD Nokia Phones will Receive Android 10
Due to Covid-19 outbreak, HMD Global has fast forward the Android 10 rollout on its Nokia phones. Juho Sarvikas says that the company will maintain its status as the fastest brand to update its phones.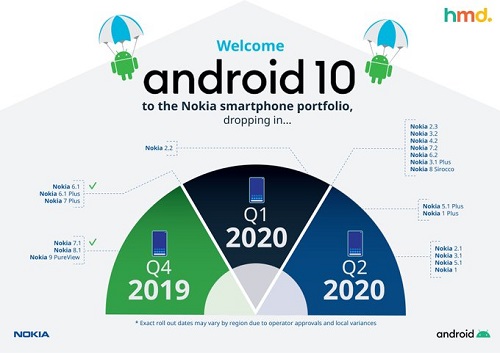 "While we have taken all the steps to fight COVID-19, we still aim to be the fastest brand to update its portfolio to Android 10. Although our schedule changed a bit, we're proud to announce a number of phones will be upgraded soon and excited to share our new roadmap"
According to the new timeline, The Nokia 2.2 update was pushed back to late Q1.
End of Q1 2020
Nokia 2.2
Late Q1 2020 or Early Q2 2020
Nokia 2.3
Nokia 3.2
Nokia 4.2
Nokia 7.2
Nokia 6.2
Nokia 3.1 Plus
Nokia 8 Sirocco
Mid Q2 2020
Nokia 5.1 Plus
Nokia 1 Plus
Late Q2 2020
Nokia 2.1
Nokia 3.1
Nokia 5.1
Nokia 1
Despite the delay for certain models, HMD still plans to roll out Android 10 to all supported phones by end of Q2 (some models will be left on Android 9 Pie, e.g. the Nokia 8).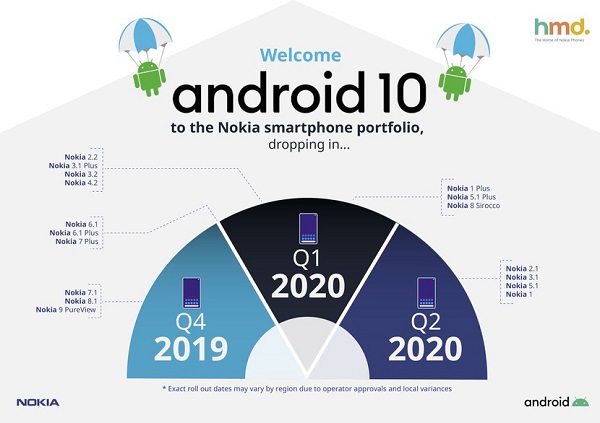 Covid-19 outbreak has caused more harm than good even as some organizations ask their employee's to work from home to reduce the spread of the virus.