LG V60 ThinQ 5G Dual-screen Smartphone
LG has launched the V60 ThinQ 5G smartphone – its latest competitor to the foldable devices from Huawei and Samsung.
The V60 ThinQ 5G has a 6.8-inch FHD+ display and a second detachable "screen accessory" of the same size and specifications.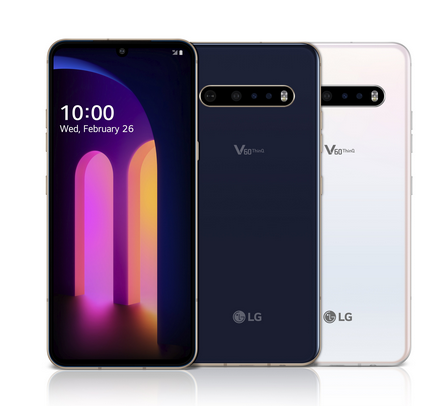 This second display allows users to multitask by operating a different app on each screen.
Alternatively, users can turn the device around and use the second display as a keyboard, allowing them to use their V60 ThinQ 5G like a laptop. It sports 8GB RAM and up to 256GB of onboard storage.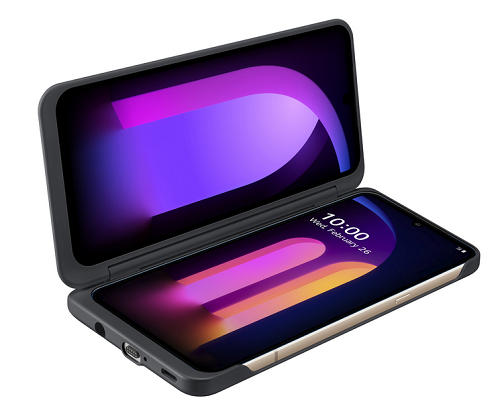 It also uses Qualcomm's powerful Snapdragon 865 processor – which is the same chip used in certain regions for the Samsung S20 series – and X55 5G modem.
The LG V60 ThinQ 5G smartphone has a dual-lens primary camera system including a 64MP primary lens and a super-wide 13MP secondary lens. This camera system also has a ToF sensor.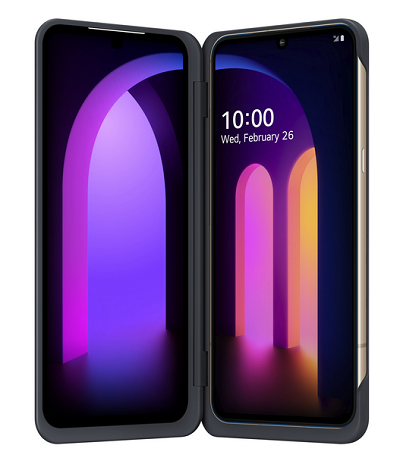 Though, this is not LG's first dual-screen smartphone – the LG G8X ThinQ launched in December 2019 and the V50 ThinQ 5G device launched in May 2019, both come with dual-screen configurations.
But the LG V60 ThinQ 5G offers more improved hardware and performance over its predecessor.
The device is housed by a battery capacity 5,000mAh which should last you for a couple of days before you think of charging.
Key Specifications of LG V60 ThinQ 5G
OS: Android 10
Display: 6.8-inch 2,460 x 1,080 + 6.8-inch 2,460 x 1,080
Processor: Snapdragon 865
RAM: 8GB
Storage: 128GB/256GB, MicroSD
Rear camera: 64MP + 13MP + TOF
Front camera: 10MP
Connectivity: 802.11ax Wi-Fi, Bluetooth 5.1
Network: 5G/LTE
Battery: 5,000mAh
At the moment, no word on pricing but will be available in them market beginning from March 2020.