Xiaomi MIUI 12: Key Features to Expect – Dark Mode 2.0, and More
Xiaomi lovers and fans, I know you are all expecting the MIUI 12, the company custom UI for Android which is scheduled to be launched next week.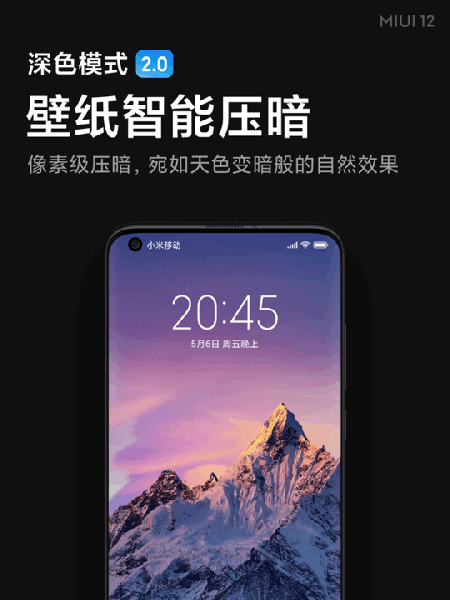 MIUI 12 comes with a lot of upgrades on Xiaomi devices and I'm sure you earnestly expecting the launch.
Here are some of the features to expect from MIUI 12.
Dark Mode 2.0
Everybody wants Dark Mode on their smartphones either to help you view messages in low light condition, save your battery from too much drainage. MIUI 12 is coming with Dark Mode 2.0 which will come with some new features;


Wallpaper Dimming
Dark Mode 2.0 will attempt to intelligently simulate a gradual light transition, according to the day-night cycle.


Font and Background Adjustment
Dark mode 2.0 will also bring the ability to change the font and background contrast according to screen brightness.

Meaning that you will be able to use dark mode during the day with text legibility retained.


Font Weight Adjustment
The feature will be able to automatically adjust the boldness of text in order to reduce glare and blur. This builds upon the dynamic font system, which already exists in MIUI 11 and should work in both dark and light mode.


Font Contrast Adjustment
The main idea here is that the relative brightness and contrast difference between the black background and white text in Dark Mode 2.0 should adapt dynamically, according to the amount of ambient light. That way, your eyes won't hurt during the night and you will be able to read a text more easily in sunlight.

More features are coming on MIUI 12, and by next, it should be live.