DStv, GOtv Increase Prices as MultiChoice Applied 7.5% VAT
It is so unfortunate, at this difficult time, Multichoice Nigeria has applied a 7.5 percent value-added tax (VAT) increase on all its services on DStv and GOtv package.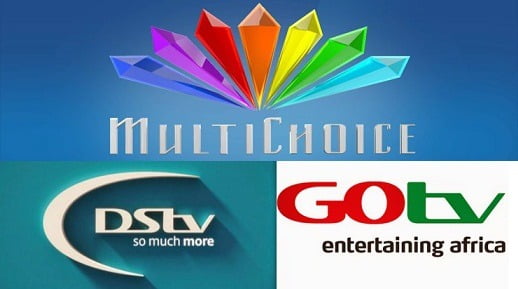 President Muhammadu Buhari had signed the finance bill, which increased VAT by 50 percent, into law on January 13. The new VAT regime, which sees an increase from 5 percent to 7.5 percent, came into full effect on February 1st, 2020.
Since coming into effect, MultiChoice has absorbed the 2.5 percent hike on behalf of its subscribers, an action that has kept that VAT rate at the pre-February rate of five percent.
But on Thursday, some DStv and GOtv subscribers in Nigeria took to social media platforms to share screenshots of messages received on their decoders, stating that the VAT increase will be implemented across all subscriptions from June 1st.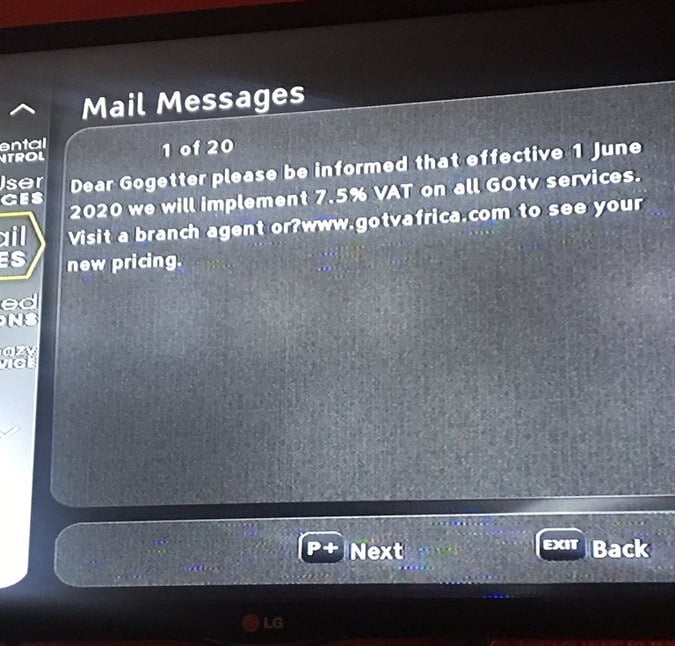 According to the text directed to customers, effective from 1st June 2020 7.5% VAT will be applied on all DStv packages… meaning you are going to be paying higher prices as seen below;

New DStv Prices Effective from June 1st
DStv Padi: N1800 to N1850
DStv Access: N2000 to N2150
DStv Yanga: N2500 to N2565
DStv Family: N4000 to N4300
DStv Confam: N4500 to N4615
DStv Compact: N6800 to N6975
DStv Compact +: N10,650 to N10,925
DStv Premium: N15,800 to N16,200
New GOtv Prices
GOtv Max: N3200 to N3280
GOtv Jolli: N2400 to N2460
GOtv Jinja: N1600 to N1640
GOtv Lite: N400 to N410
In my opinion, I don't think we need to blame MultiChoice about this because sources told us that there is no way the pay television giants can continue to pay the difference between the old and the new rates for much longer, as this has impacted very negatively on its finances.
The source said: "Pay television service is not exempted from VAT and I want to believe that MultiChoice is the only company still charging the old VAT rate on its products and services. It is important to note that VAT is not part of the turnover of companies, which they, in fact, collect on behalf of the Federal Government and remit the same on a particular date."
Nevertheless, this is not the best time for MultiChoice to increase its subscription price, knowing fully well that a lot of households are running short of finance or perhaps struggling to make ends meet.
What do you have to say about this new 7.5% VAT added to the DStv and GOtv package?