Have You Tried Telegram Secret Chats Before?
Those of you on Telegram messenger who care about privacy so much may want to consider this option, if you haven't come across it before, secret chats.
Secret chats on Telegram are end-to-end encrypted, and all the messages, media, and files you send to others within a secret chat are undecipherable by Telegram or malicious interceptors, as only you and the recipient have the decryption key.
Secret chats are not stored on Telegram's servers – they are only stored on the devices of the sender and recipient.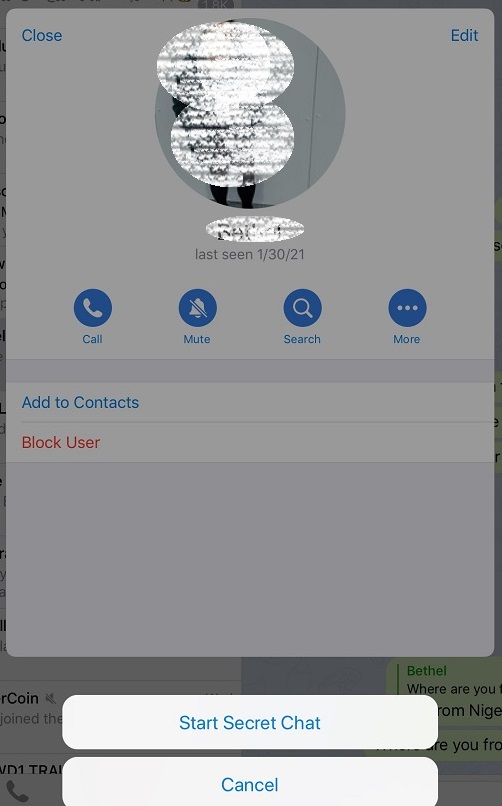 Many users might miss the secret chat option, as it is accessible from an options menu within a contact's profile.
It is important to note that secret chats are only available on the iOS, Android, and macOS version of Telegram.
To start a secret chat, follow the steps below:
Open the profile of the contact you would like to start an end-to-end encrypted chat with.
Tap the three-dot or "More" menu in the corner.
Select "Start Secret Chat".
This opens a new chat which is secured by end-to-end encryption as well as functionality for disappearing messages. You can set the time after which messages will be deleted via a clock icon in the message input field.
There is currently no support for the end-to-end encryption of group chats, which means the content of messages you send over group chats is potentially accessible by Telegram.
Telegram secret chat uses MTProto proprietary protocol, on like WhatsApp and Signal that made use of end-to-end encryption protocol.
Let us know in the comment if you have tried Telegram Secret chats before.