How to Exchange your Cryptocurrencies to Naira following the CBN Ban
The Central Bank of Nigeria (CBN) commanded Commercial Banks and other authorized monetary foundations to, with immediate effect, stop facilitating transactions for cryptocurrency exchanges in Nigeria.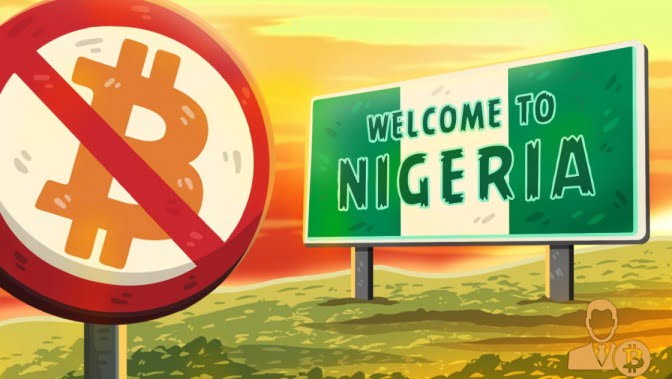 The apex bank expressed this in a circular released on Friday, February 5, 2020, which also orders banks to close the accounts of any persons or entities found making any cryptocurrency transaction or operating a cryptocurrency exchange.
The CBN addressed the directive to Deposit Money Banks, Non-bank financial institutions, other financial institutions, and the public, alluding to the risks involved in cryptocurrency.
Since the banning of Cryptocurrencies trading by the Nigerian government, many people have been in a panic mood. And most people are trading cryptocurrencies because of the relatively unstable economy, the number of Nigerians in the diaspora have been on the increase, and seeing that cryptocurrencies are a better alternative to remittance services offered by local financial operators, migrants in need of sending funds to their friends and loved ones are gradually resorting to the use of Bitcoin to escape the exorbitant charges by the banks and other financial operators.
Why is the CBN banning banks from anything crypto?
The question that one may need to ask therefore is, why any entity would disguise its transactions if they were legal.
The Central Bank of Nigeria has explained why it banned cryptocurrency-related transactions in the country, claiming the digital currency is used for money laundering and terrorism.
The regulator said this in a statement Sunday, days after affirming a 2017 directive to financial institutions to block cryptocurrency accounts.
The decision has sparked outrage from mostly young people in a country that is the world's second-biggest user of virtual currencies like Bitcoins.
The statement by Osita Nwanisobi, Acting Director, Corporate Communications, said the ban on such transactions will not have any negative impact on fintechs.
"The use of cryptocurrencies in Nigeria is a direct contravention of existing law," the statement said, according to Daily Trust. "It is also important to highlight that there is a critical difference between a Central Bank issued Digital Currency and cryptocurrencies. As the names imply, while Central Banks can issue Digital Currencies, cryptocurrencies are issued by unknown and unregulated entities," Mr. Nwanisobi said.

"The question that one may need to ask therefore is, why any entity would disguise its transactions if they were legal," he added.

"It is on the basis of this opacity that cryptocurrencies have become well-suited for conducting many illegal activities including money laundering, terrorism financing, purchase of small arms and light weapons, and tax evasion.

"Many banks and investors who place a high value on reputation have been turned off from cryptocurrencies because of the damaging effects of the widespread use of cryptocurrencies for illegal activities.

"The role of cryptocurrencies in the purchase of hard and illegal drugs on the Darknet website called "Silk Road" is well known. They have also been recent reports that cryptocurrencies have been used to finance terror plots, further damaging its image as a legitimate means of exchange.

"More also, repeated and recent evidence now suggests that some cryptocurrencies have become more widely used as speculative assets rather than as means of payment, thus explaining the significant volatility and variability in their prices."
What happens to your crypto?
If you have any crypto investments with any exchanges, you can still withdraw your investments. Depending on your familiarity with the market, you could also decide to retain your funds.
Some exchanges have already assured that all cryptocurrencies are still safe in their wallets.
According to Chuta, the CBN's order only broke off the branches that connect crypto with fiat money. That ease of access to pay with your bank card or transfer has been disconnected.
What are the way forward to convert and transfer Crypto to Naira?
Some crypto experts we discussed with, assert that Nigerians would have to double down on P2P. According to Chuta, Peer-to-peer (P2P) is the fundamental essence of crypto, and people will have to go back to the very roots of decentralized finance.

"That essence was to provide an alternative form of finance from the politically influenced currencies issued by a central bank. The CBN has only succeeded in delaying the hands of the clock that is ticking the hands of disruption their way," Chuta insists.

He believes the order opens the floodgates for more informal transactions and decently structured P2P exchanges to flourish.

This will not be a drastic change as crypto trading volumes, most bodies report are P2P numbers. A case in point is PAXFUL ranking Nigeria as second only to the US in terms of Bitcoin trading.

P2P exchanges are the oldest form of crypto exchanges. Platforms like Napsters and BitTorrent inspired the P2P exchange model.

Platforms like LocalBitcoins and Binance connect buyers directly with sellers; they hold the crypto in escrow until the seller confirms that funds have been received.

Exchanges later evolved to fiat-to-crypto, which helped people convert fiat money to cryptocurrency. Finally, crypto-to-crypto platforms emerged with more secure channels for transactions.

For years, crypto trading in WhatsApp and Telegram groups reigned supreme in Nigeria. However, this was how several crypto scams were done. If you couldn't find who to trust, it was so easy to fall prey to dishonest people who collect money but don't send crypto to your wallet, or vice versa.

In 2020, several more platforms emerged, offering various exciting ways to leverage cryptocurrency in Nigeria. Most of these innovations were the products of strategic partnerships with fintech companies, banks, and global payments giants like Visa, and MasterCard.
The different reactions?
Exchanges: Following the announcement, major crypto exchanges have paused Naira deposits, but withdrawals are still possible. We've confirmed this for Quidax, Roqqu, Bundle, Buycoins, Binance, among others.

Payment processors: Some Nigerian payments companies have released statements suspending any crypto-related transactions pending a thorough analysis of the CBN's directive.

Investment-tech: Nigerian investment-tech startup, Trove, recently launched crypto as one of its asset classes. But it announced that it had suspended offering cryptocurrencies on its platform.

Popular savings app, Piggyvest, has also suspended crypto offerings on the platform.

Crypto Communities: Some crypto communities are looking to engage regulators and policymakers, so they can define crypto's status in Nigeria.

Bottom line, there are several means you can still use to convert and transfer your Cryptocurrencies to Naira. If you're not into crypto day trading and just want to buy and HODL Bitcoin or just carry out small Bitcoin exchanging tasks, then p2p exchanges are the best platforms for you.