Now you can use WhatsApp on Other Devices even if your Phone is OFF
WhatsApp is currently testing a new feature that will allow users to send messages without having to use their phones.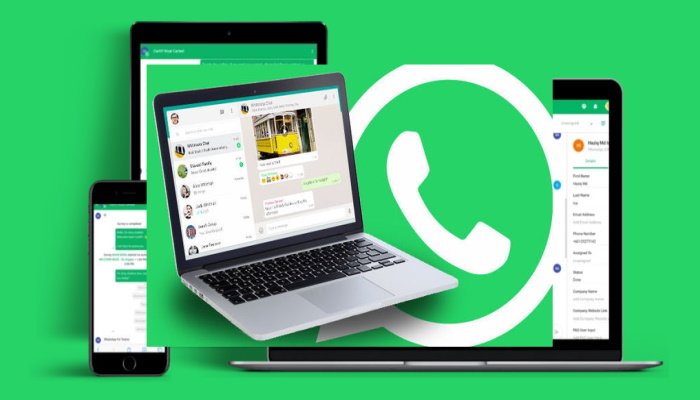 WhatsApp is currently tied to a user's phone. That gadget must be connected and receiving messages in order for its desktop and web apps to work.
Users will be able to send and receive messages "even if your phone battery is dead" with the new functionality.
WhatsApp claims that up to four different devices, such as PCs and tablets, may be utilized simultaneously.
The new feature will first be made available to a "limited number of people" as a beta test, with the team hoping to improve performance and add features before making it available to everyone.
End-to-end encryption, which is a key selling feature for WhatsApp, will continue to operate under the new architecture, according to the company.
Several other messaging applications, like rival encrypted software Signal, which requires a phone for sign-up but not for message exchange, already offer this functionality.
However, WhatsApp users – estimated to number in the billions – have long desired the functionality.
'It's time for a rethink,' says the author.
Facebook developers claimed the modification required a "rethink" of WhatsApp's software design in a blog post announcing the shift.
The reason for this is that the present version "makes the phone the source of truth for all user data and the sole device capable of end-to-end encrypting messages for another user [or] starting calls," according to the firm.
WhatsApp Web and other non-smartphone applications function as a "reflection" of what happens on the phone.
However, many regular users are aware of the system's severe flaws, such as the web app's tendency to disconnect.
Our multi-device capability immediately makes the experience better for people who use desktop/web and Portal. And it also will make it possible to add support for more kinds of devices over time.
— Will Cathcart (@wcathcart) July 14, 2021
It also implies that only one "companion app" may be open at a time, thus running WhatsApp on a different device will cause a WhatsApp web window to close.
"The new WhatsApp multi-device architecture eliminates these barriers by removing the need for a smartphone to be the source of truth while still keeping user data synchronized and confidential," the firm stated.