WhatsApp Launches In-App Business Directory
WhatsApp has launched a new feature to make it possible to search for businesses within its app for the first time.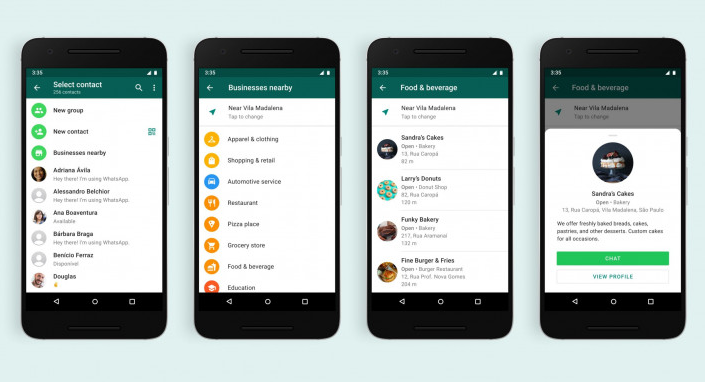 The company is giving users more ways to connect with businesses by testing a new in-app directory. The feature will allow users to browse local businesses nearby through several categories such as automotive, apparel, food, and more.
The tool is currently only available in São Paulo, Brazil, but a screenshot shared by Will Cathcart, the head of WhatsApp, shows that you can use the feature to sort businesses by category and how close they are to you.
However, the directory could expand to other cities depending on feedback from early users over the next few months. The company plans to target India and Indonesia as its next locations, though there's no timetable for when it might launch in either region.
While this doesn't mean ads for businesses are coming to the app any time soon, it does seem like WhatsApp is planning on including advertisements sometime in the future.
The company, which has faced user backlash amid confusion over privacy updates and was fined by the Irish data protection regulator over privacy breaches, said it will not know or store the location of people's search or results through the new directory feature.
WhatsApp, unlike Facebook and Instagram, does not run ads in its app but Mr Idema did not rule out the possibility that it could introduce the feature.