How to Find Your iPhone Even When it's Switched Off
Find my Phone feature on iOS has been so handy in the long run, allowing you to locate a misplaced (or stolen) phone so that you can retrieve it (or contact the authorities, if that's safer).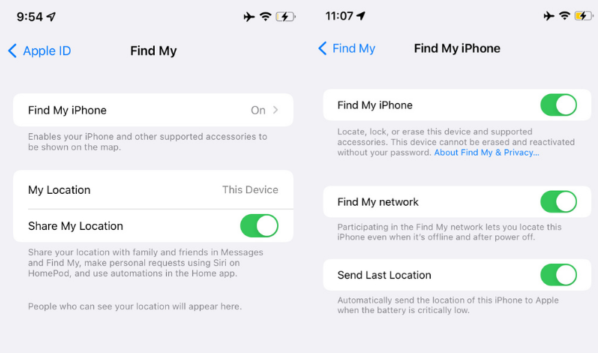 With the iOS 15 update, you can even do more with the new added feature "Find my Network" which allows you to find your phone even when it is switched off or run of battery juice.
Though Apple has not disclosed how this feature works. However, MacRumors speculates that the U1 chip, Bluetooth, or NFC continues to be powered in the background even when your device is off or out of battery.
You will be able to locate a shut-off phone if you have the following:
iPhone 11
iPhone 11 Pro / iPhone 11 Pro Max
iPhone 12 / iPhone 12 Mini
iPhone 12 Pro / iPhone 12 Pro Max
iPhone 13 / iPhone 13 Mini
iPhone 13 Pro / iPhone 13 Pro Max
Users who want to activate the feature can take the following steps:
How to Find Your iPhone Even When it's Switched Off
Go to Settings, tap on your name, and then on Find My.
Tap on Find My iPhone.
Enable Find My Network.
Once activated, your device can be traced using the "Find My" app on MacOS, another iPhone, or by signing in to
iCloud.com/find
on a web browser with your Apple ID.
You'll know that this feature is active if, when you shut your phone down, you see the phrase "iPhone Findable After Power Off" under the power-down toggle.