List of Motorola Smartphones Getting Android 12
This is coming two months after the release of Android 12 and Motorola don't want to be left behind. Now, they've announced the list of smartphones that will get the latest operating system.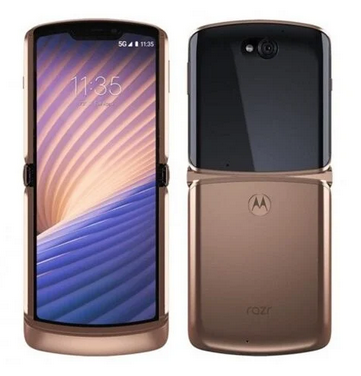 The list contains exactly 29 Motorola phones according to report. Sadly, there are no time frames yet, but at least you'll learn if your phone is eligible.
From the list, it looks like only a few 2020 Motorola's will be getting the much-anticipated Android 12 as the vast majority of the phones on the list have been released this year.
Motorola Razr 5G
Motorola Razr 2020
Motorola Edge 20 Pro
Motorola Edge 20
Motorola Edge 20 Lite
Motorola Edge 20 Fusion
Motorola Edge (2021)
Motorola Edge 5G YOUR
Motorola Edge Plus
Motorola One 5G Ace
Motorola One 5G YOUR Ace
Motorola Moto G200
Motorola Moto G71
Motorola Moto G51
Motorola Moto G41
Motorola Moto G31
Motorola Moto G100
Motorola Moto G60s
Motorola Moto G60
Motorola Moto G50
Motorola Moto G40 Fusion
Motorola Moto G30
Motorola Moto G Power (2022)
Motorola Moto G Pure
Motorola Moto G Stylus 5G
Motorola Moto G Pro (Business Edition)
Motorola Edge (2021) (Business Edition)
Motorola Edge 20 (Business Edition)
Motorola Edge 20 Lite (Business Edition)
Motorola Edge 20 Fusion (Business Edition)
The Razr 5G and the Moto G Pro (Business Edition) are the only 2020 handsets while models from the 2019 portfolio are completely absent. It's unclear if the list is final or more phones will be added later on.
If there is any changes, the company will announce it before the rollout of the latest operating system to the above listed devices.