How to Take Part and Win N20M in Who Wants To Be A Millionaire Series 2
Who Wants To Be A Millionaire (WWTBAM), a popular television game show, has confirmed its return. The game show's administrators announced Frank Edoho as the host, saying that the new season will run for 52 weeks, with new sponsors and a cash prize of N20 million to be won.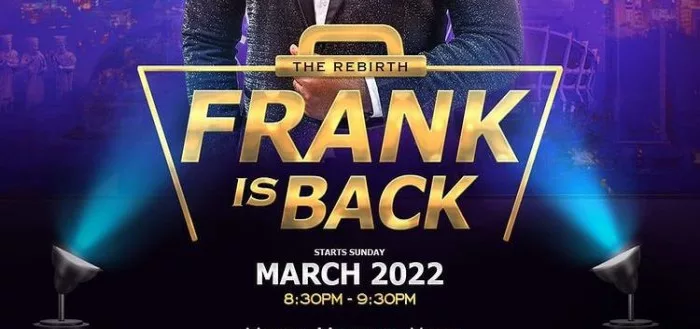 The latest version, dubbed "The Rebirth," introduces a new lifeline called "asking the host" to help participants who are stumped on a question.
"50-50," "Call a Friend," and "Ask the Audience" are other lifeline components on the TV game show.
How to Take Part in 'Who Wants To Be A Millionaire' Competition
To be a participant, dial *569# or *7006*20# on your phone.
You can proceed by typing 1 after pressing *569#. For this service, you will be charged N6.98.
You can choose from three different options:
1 for Studio Play Participation
2 for Question of the Week
3 for Sponsored Play.
Who Wants To Be A Millionaire: Frequently Asked Questions
1. When can I watch it?
Every Sunday night from 8:30 p.m. to 9:30 p.m., it will air.
2. WWTBAM is available on what TV stations/channels?
You can watch it on the African Magic Family channel on DStv or STV, and NTA.
How can I become a member of the audience?
Due to Covid-19 constraints, there will be no studio audience for the time being. Any modifications to this will be communicated.

How will I know if I've been chosen?
A verifier will let you know whether you've been chosen and will also offer you guidance on how to proceed.

Can I try again if I've already been on the Hot Seat?
If you've already competed on Hot Seat, you won't be able to compete again.


Can I try again if I don't make it to the Hot Seat?
Yes, try again until you get to the Hot Seat!


How many times must I play in order to be chosen as a contestant?
The more times you play, the more likely you are to be chosen at random as a participant.


Is it possible to receive my money back if I'm not chosen at random to be on the show?
No, the money is considered a kind of payment for services done. Please read the terms and conditions before proceeding.


Is there a 100% certainty that I'll get chosen using any of the methods?
From the pool of right answers, contestants are chosen at random to appear on the show. Multiple entries are a good approach to improve your chances of being chosen.


What is the name of the host?
Frank Edoho, your favorite presenter, is back as the host of Who Wants to Be a Millionaire on television.


Who Wants To Be A Millionaire, Past Winners
Past show winners include Osazuwa Osahon Daniels, who won N5 million in 2009; Aroma Chimuanya, who won N10 million in 2009; Babatunde Oladipo, who won N5 million in 2010; and Nnaemeka Ubaekwena, who won N5 million in 2012.


Who Wants To Be A Millionaire Sponsor
Under the permission of Sony Pictures, the program is sponsored by UP, a payments and financial technology business, in partnership with BLK Hut Media, the creators of the Nigerian version of the show.

Agada Apochi, the Managing Director of UP, remarked that the show will leave spectators with lasting memories.

He said, "We are sponsoring the show to entertain, educate and excite Nigerians. The return of WWTBAM is coming with a bang that would create lasting memories in the minds of audiences.

"It is going to keep them on the edge of their seats as new millionaires emerge from the show."

If you're a bookworm with an amazing IQ, give it a go.