Top 10 Most Expensive NFTs Ever Sold Till Date
Cryptocurrency and blockchain technologies have experienced massive growth in the past year, recently Mark Zuckerberg announced that
NFT will be coming to Instagram
. Just spend some time on any social networking site and you will see many users discussing cryptocurrency, NFTs, and NFT Land.
If we talk about the NFT or Non-fungible tokens, they have exploded out of nowhere in 2021, and the craze is still following in 2022. If you don't know, NFT or Non-fungible tokens are digital assets that represent anything digital such as music, art, in-game items, videos, and more.
Like every other form of investment, NFTs were also bought and sold online, frequently with cryptocurrency. Read more on How to Make
NFT
and the Important Things to Know.
List of 10 Most Expensive NFTs Ever Sold
If you are curious about NFT, you may like to know how much can an individual
NFT sell
for? Well, the price of an individual NFT depends on a number of factors such as popularity, demand, and more. Here we have listed some of the most expensive NFTs ever sold to date.
1. Stay Free
In 2013, Edward Snowden became equally famous and infamous for leaking classified information from the NSA. A few years after the incident, when things seemed to settle down, Snowden sold the Stay Free NFT for about $5.4 million.
The website that sold the NFT said, Stay free "combines the entirety of a landmark court decision ruling the National Security Agency's mass surveillance violated the law, with the iconic portrait of the whistleblower."
This is the only NFT that was created and sold by the popular whistleblower Edward Snowden. The NFT auction was held on behalf of the Freedom of the Press Foundation.
2. CryptoPunk #5217
CryptoPunk #5217 by Larva Labs is also one of the most expensive NFTs in its collection. In fact, this NFT was initially sold back in 2018 for $1800, but by 2021, the value of the NFT had reached sky high, fetching approximately $5.45 million.
As for why the price tag is so high, it is one of the 24 CryptoPunks from the Ape series and one of the 169 CryptoPunks with a gold chain around its necks.
3. Ocean Front
Beeple is also one of the leading names in the NFT field. In the past, Beeple has sold numerous record-breaking NFTs, including the Ocean Front.
The piece of NFT art was sold on March 20, 2021, at an auction for approximately $6 million. From a visual standpoint, the NFT serves as a warning about the potential effects of climate change.
4. A Coin for the Ferryman
A Coin for the Ferryman is the first work of XCopy, and this piece of artwork was sold for approximately $6 million on November 4, 2021. If we talk about the art, A Coin for the Ferryman looks unique, and it's one of its kind.
The piece of NFT illustrates a man in a suit and tie with a colorful backdrop. The artwork is displayed as a GIF, which gives us the illusion that we're watching a glitch repeatedly.
5. CrossRoad
CrossRoad is another NFT on the list which is created and sold by Beeple. It's basically a 10-second video that fetched a whopping $6.6 million in February 2021 on Nifty Gateway.

During the 10-second video, people pass through a giant fallen baby with insults scrawled all over his body. The giant fallen baby actually looks like Trump, who is ignored in a field by the side of the road.
6. CryptoPunk #7804
CryptoPunk #7804 from the Larva Labs is another piece of artwork that fetched approximately $7.57 million. It's also one of the most expensive Alien Punks sold to date. There are a few things you should consider before labeling the piece 'ordinary' – this is one of 406 CryptoPunks with a headband.
CryptoPunk #7804 began its journey at $76 in 2017, continued to be priced at $2 million, and eventually got up for sale on March 11, 2011, at an incredible $7.58 million.
7. Human One
Human One is also from Beeple, but this one is not the most expensive creation from the company. However, Human One is surely one of the unique NFTs that is ever made available.
Human One is basically a kinetic video sculpture with a corresponding dynamic NFT. The human-sized sculpture is made out of polished aluminum, mahogany wood, and four video screens, creating a combined total resolution of 16K.
What's more unique is that the screen shows an avatar that will keep changing for years to come. The piece of art was auctioned at Christle's for approximately $29 million.
8. Clock
Clock is a simple NFT that managed to fetch approximately $52.7 million. So, what exactly is the Clock? Well, it's an NFT that shows a timer, which counts the number of days Julian Assange spent in the prison.

Currently, Jullian Assange is facing 18 criminal charges in the United States, and the piece of artwork has been sold to raise funds for his legal defense of him.
9. Everydays: The First 5000 Days
The first 5000 days is the second most expensive NFT ever sold. This one is from Beeple, and it sold for over $69 million. It began at just $100 but quickly rocketed to over $69 million.
Visually, Everydays shows the first 5,000 days of Beeple's ongoing daily art project, which began way back on May 1, 2007. The NFT has a collage that includes every drawing that was ever created after that.
10. Merge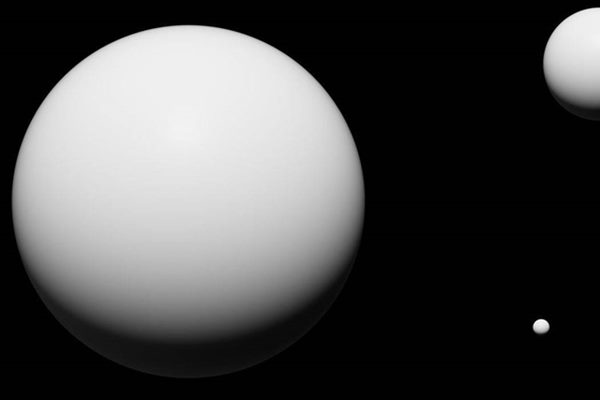 If the price of The First 5000 days didn't impress you, this one would put you in shock. Merge from Pak is an artwork composed of a collection of 'masses' that people could purchase. People's masses grew in size as they spent more money.
It's hard to believe, but The Merge was sold in 366,445 shares to approximately 30,000 buyers and managed to gain about $91.8 million from a single piece of artwork. In addition, that amount made Pak the highest-selling NFT creator.