Google Tracking Coming to Gmail
Google is rolling out an update to Gmail that allows customers to track scheduled package delivery right from their inbox in time for the holiday shopping season.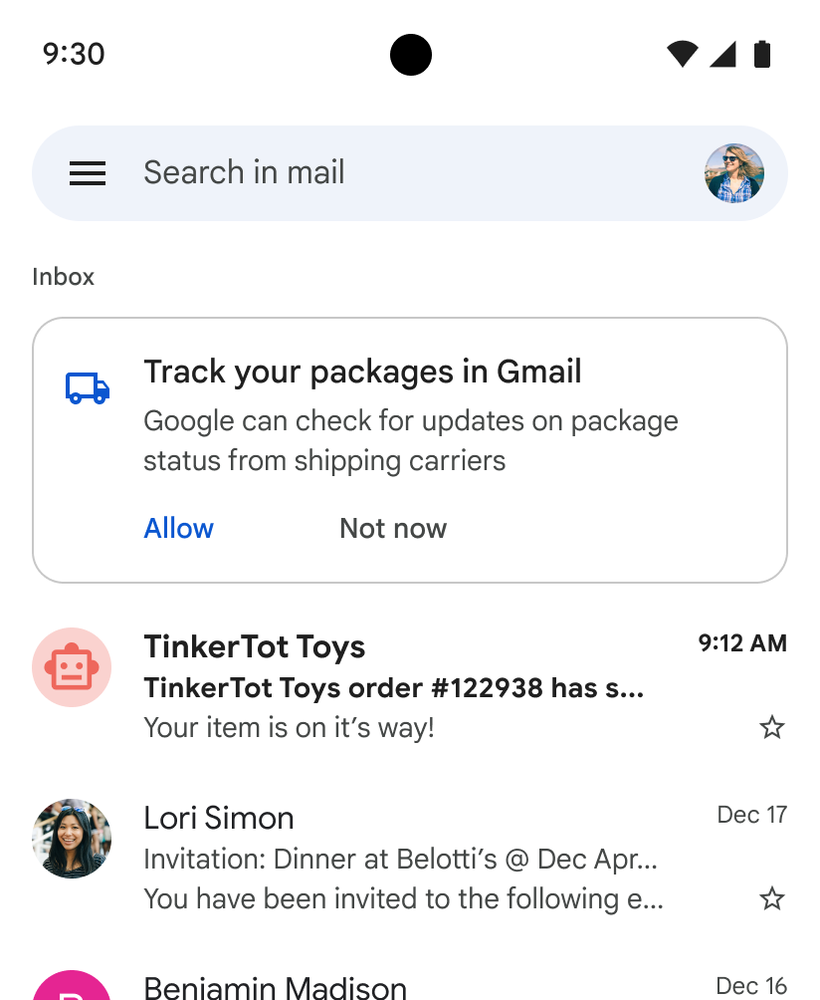 How it Works
The new feature looks for emails with tracking numbers, uses that information to figure out when the order is likely to arrive, and then marks the email in your inbox.
If an email or order carries a tracking number, Gmail will display it right in the inbox view, just beneath the subject line. This can include the projected arrival date in addition to updates such as "label created," "arriving tomorrow," and "delivered today," which are represented by an icon and appear in green.
Whenever you open the email, you'll get a summary card with an image preview, the product name, and shipping details. It will also include an order progress timeline with direct links to "Track Package" and "Order Information."
Users can sign up for package tracking information directly from their inbox or in their Gmail settings. Gmail will then search for order statuses using your tracking numbers and display them in your inbox.
The update will begin rolling out in the coming weeks.