2023 How to Open Opay Bank Account on Phone App & USSD Code
Are you looking for how to open an Opay Bank account on your phone easily? To open Opay account, sign up on the Opay app. Download the Opay app on Google Playstore or App Store and register within a few minutes without BVN. During sign-up, use this promo code 9128917097 and get ₦1200 welcome bonus.
Find out in this post, the account opening process, requirements, and related topics.
What is Opay all About?
Opay is a licensed mobile money platform in Nigeria. The FinTech app offers various financial services for individuals and businesses. Such as payments, transfers, loans, savings and so on. Indeed, it is a digital banking platform.
Over the years, this Financial technology company's services has rapidly in Nigeria. With over 30 million customers, Opay digital platform is a worthy alternative to traditional banking in Nigeria. It has made financial services efficient for people, even the unbanked, as all transactions are processed on the phone.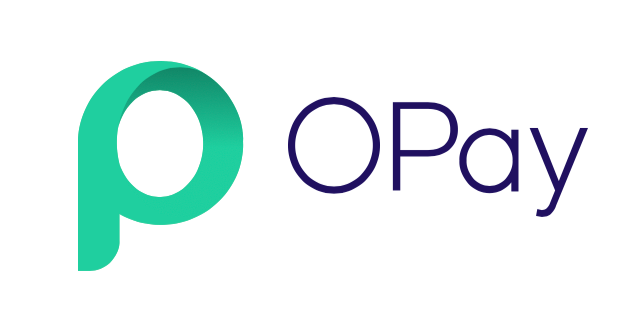 Also, you can borrow money from OPay. Through its Okash app, Opay gives loans to people within a few minutes.
There are similar apps like
Opay
In Nigeria such as Kuda Bank, Palmpay and Branch app. Why OPay is better than apps like Kuda is the free bank transfers, easy access to loans and high interest in savings.
How to Open Opay Bank Account on Phone: Mobile App
Opay is a digital bank in which you can open an account through its mobile app.
Here is how to open Opay Bank Account with Opay App:
Download the Opay app on Google Playstore or Appstore
Tap Create a new account
Enter your Phone Number
Then, tap Get OTP and enter the 6 digits sent to your phone.
Enter promo code 8132419688 in the referral box.
Complete your account opening process
Add money to your Opay account
Note
: when you sign up with this Opay referral code 8132419688 and fund your account with ₦1000, you will get ₦1200 welcome bonus.
How to Open Opay Account with Phone USSD Code
The USSD code to open Opay Account is *995#. This USSD code works for Mtn, Glo, Airtel and 9 mobile networks. Without the app, dial the code *995# on your phone and it will send a link to install the app and create an account. Fill out the form, use referral code 8132419688, add money and get a ₦1200 bonus.
Invariably, you need to open the Opay account using the mobile app. After that, you can use the Opay USSD code to *995# make transactions. No need of using the app as you can do most transactions with the USSD code.
Opay Account Requirement
Basically, to open an Opay bank account, you only need a phone number. But there is a limit on this kind of account. To move to the next stage, you must supply the necessary documents.
Opay Bank Account requirements include the following:
Name
A phone number
Opay App
To upgrade to the subsequent account levels on Opay, the following will be required:
Email
BVN
Utility bill
Valid ID
Passport Photograph
Do you Need BVN to Open an OPay Account?
Opay is a mobile money platform, so no need for BVN to open an account. With just your phone number, you can open an Opay bank account and use it to send and receive money.
However, without a BVN, there is a limit on your Opay account. For instance, without BVN, you cannot transact more than ₦200,000 daily on an Opay account. Hence, to increase the account limit, upgrade to the next tier of Opay account which includes entering your BVN.

Opay Minimum & Maximum Deposit
The minimum deposit on Opay is ₦100. This is the least amount of money you can add to your Opay account through cash or USSD. However, you can transfer less than ₦100 through bank transfer.

Opay maximum deposit depends on the account level. The maximum amount that can enter the OPay account includes the following:
Tier 1: ₦50,000
Tier 2: ₦200,000
Tier 3: ₦5,000,000
Note that these are deposit limits, not account balance limits. You can maintain more than these amounts in your Opay account.
How much does OPay Charge per Withdrawal?
Opay does not charge for most withdrawals except for cash withdrawals. For instance, you can withdraw with your Opay physical debit card for free ten times. After that, the charges normal bank ATM card withdrawal charges.
Cash withdrawal charges through Opay agent varies. Each Opay agent charges you a competitive fee for withdrawing cash. However, if you are withdrawing cash of §more than 500,000 weekly through ATM or POS, you will pay a 3% fee. This is a CBN directive and not exclusive to the Opay app
Can OPay Send Money Internationally?
Currently, the Opay app does not have the feature to send money internationally. You can only use the Opay app to transfer money to other bank accounts in Nigeria. Such as GTBank, Zenith, Access Bank and so on. Likewise, you can receive money in your Opay account from all Nigerian banks.

To send money abroad, use one of the traditional banks or money transfer apps. If you are in Nigeria, you can use apps like Kuda bank app or Chipper Cash app to send money internationally depending on the receiving country.

But, if you currently reside in the UK, USA or Canada, there are legit apps to send money to Nigeria. For example, Lemenade Finance(LemFi) app, Taptap Send app, TransferGo and lots more.


Can I Transfer Money From My Bank account to my OPay account?
With the Opay app, it is easy to transfer money from a bank account to Opay account.

Here is how to transfer money from your bank account to your Opay account:
Open the Opay App
Tap Add Money at the top
Select any of these options:Bank Transfer
Top-up with Card/Account
Bank USSD
Then, enter the amount
Lastly, input other required details to transfer money
Note
: On the Opay app, ₦9,999 is the maximum transfer to Opay account using a Bank ATM debit card. If you want to transfer from ₦10,000, do a bank transfer to your Opay account or use the USSD method.
For Bank Transfers, simply copy your Opay account number. Then, use the details to send the money from your bank account.

Is Opay Legit and Safe?
Opay is a legit mobile money and fintech platform. Opay is licensed by the Central Bank of Nigeria to provide financial services to Nigerians. Also, OPay Digital Services Limited is a subsidiary of Opera Norway AS Group with a presence not only in Nigeria but in Asian, African and Latin American countries.

In addition, your money is safe with Opay as deposits on the Opay app are insured by NDIC. Additionally, industry-standard security is put in place to secure your transactions on the platform.


Conclusion.
Do you want to open a mobile money account in Nigeria, the Opay app is definitely the right choice. You can transfer money, save money, get a loan, pay bills and so on. Indeed, Opay is one of the widely used digital bank apps in Nigeria

Therefore, try it and let me know your experience.