List of Best TV shows of the Year & Where to Watch 2023
There were plenty of good TV shows you watched in 2022, but the TV shows in 2023 will definitely blow your mind with memorable titles. Some popular TV shows returned with new episodes including "The Mandalorian Season 3" and "Succession's Season 4".
There are also a plethora of new shows that started this year including Queen Charlotte: A Bridgerton Story on Netflix. Here is the list of the best TV shows you can watch on your TV or any media player.
The bounty hunter from Star Wars is back for another new season leaving the fans in suspense on what's coming next. After "The Book of Boba Fett" events, season 3 picks up with Grogu and Dein Djarin, together once again.
Although Mamdo has to find a way to clear his name after he takes off his helmet at the end of Season 2, this leads him on a trip to regain his glory while fighting unwanted villains on the way. You can watch The Mandalorian Season 3 on Disney +.
THIS IS US (2016–2022)
You know, "This Is Us" has this unique ability to tug at your heartstrings, episode after episode. It's right up there with the most emotionally charged movies. Sterling K. Brown even grabbed an Emmy for his stellar performance as Randall Pearson back in 2017.

As we approach the end of its six-season journey in 2022, we're all crossing our fingers that the producers will neatly tie up all those loose ends that have been keeping us curious.

THE SUMMER I TURNED PRETTY (2022-PRESENT)
It's a tale of Belly, a teenage girl who's in the process of blossoming into a young woman while spending her summers with family and friends, not to mention a couple of charming brothers, Conrad and Jeremiah.

The first season dives deep into the juicy love triangle between Belly, Conrad, and Jeremiah. Then, in season two, it shifts its focus towards exploring family dynamics in the face of change. You can catch all this drama and more on Prime Video.

AND JUST LIKE THAT (2021-PRESENT)
The ladies are back in town! Sarah Jessica Parker, Cynthia Nixon, and Kristin Davis reunite (minus Kim Cattrall) in "And Just Like That." It's the brainchild of "Sex and the City" creator Darren Star and Michael Patrick King.

The first season stirred up quite the controversy, especially when it came to Big, played by Chris Noth. However, season two finds its groove with more humor and plots centered around these fabulous fifty-something women.
SUCCESSION SEASON 4, HBO/SKY ATLANTIC

You'd think "Succession" creators would stretch it out a bit longer, considering the heaps of awards it's garnered. But they knew when to call it quits, and they did it brilliantly. It's a show that manages to turn the dark truths of capitalism into utterly compelling entertainment.
Although Succession season 4 is available for streaming on HBO & Sky Atlantic, you can also stream other shows on HBO. In addition, most of the TV shows in this list are available on a streaming app.
However, if you don't want to pay for paid subscriptions, you can install third-party apps to watch Live TV on your Firestick or any Android device & stream these shows. These apps can be used on Firestick, Fire TV, and on Android devices too.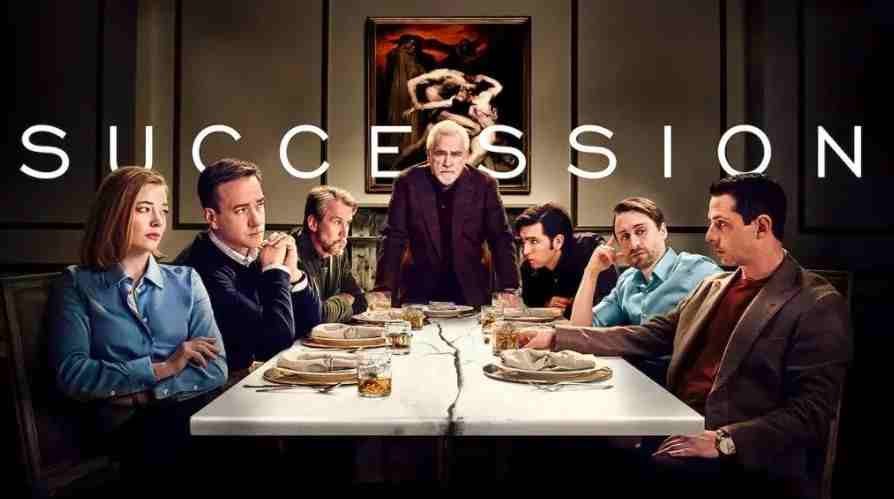 AND JUST LIKE THAT (2021-PRESENT)
Sarah Jessica Parker, Cynthia Nixon, and Kristin Davis are making a grand comeback in "And Just Like That," the spiritual successor to "Sex and the City." They're not just resting on past laurels; they're on a mission to capture a fresh audience while keeping the old fans happy.
Season one ruffled a few feathers, especially in regard to Chris Noth's character, Big. However, in season two, the show hits its stride with more humor and captivating storylines centered around these fabulous fifty-something women.

OUTER BANKS (SEASON 3)
Guess who's back for more adventures? The Pogues! Season three kicks off with them stranded on a deserted island they've humorously dubbed "Poguelandia." Life seems like a breeze at first, but before you know it, they're plunged right back into the treasure hunt race, and this time, it's a race for their lives. John B, Sarah, Kiara, Pope, JJ, and Cleo quickly realize that the only people they can trust in this high-stakes game are each other.

THE MARVELOUS MRS. MAISEL
In its fifth and final season, "The Marvelous Mrs. Maisel" takes a bold leap into the future. We're talking decades ahead, where Mrs. Maisel has become a global comedy sensation. But fame comes at a price. She's struggling in the love department, her adult kids don't exactly adore her, and her once-bestie-turned-manager is nowhere to be found.

In the present timeline, Midge becomes the first and only "girl writer" at a late-night talk show, facing a barrage of sexist challenges. Season Five bridges the gap between these timelines, and the series finale promises a front-row seat to Midge's big break.

SHADOW AND BONE (SEASON 2)
Get ready to dive back into the enchanting Grishaverse with the new season, inspired by Leigh Bardugo's beloved YA books. Alina Starkov is on the run, juggling hope and suspicion as she races to bring down the ominous Shadow Fold and save Ravka from certain doom.

General Kirigan has returned, determined to finish what he started. Season two promises fresh friendships, sizzling romances, extraordinary adventures, and a jaw-dropping family secret that will flip everything upside down.

SUMMING UP
These were some of the best TV shows of the year, but these are not the only ones. There are plenty of other TV shows you can stream on different channels. As every individual viewer has different tastes and preferences for entertainment, the shows you choose to watch depend on your choice.