Beware of Phishing Attack on Your Google Calendar Events
You may have been seeing a notification that you won iPhone X or some others automatically created by your Google Calendar, it is a phishing attempt.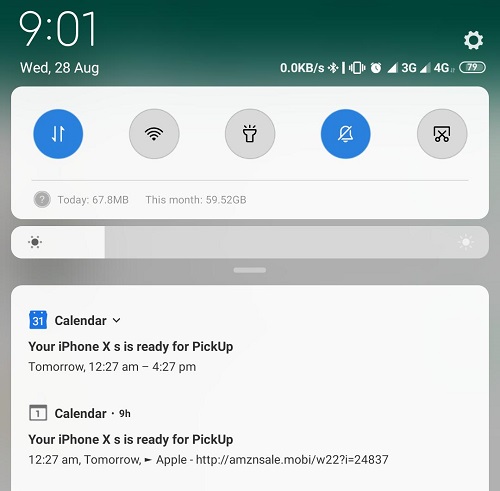 Scammers are exploiting Calendar default setting, which automatically adds invites to your agenda, even if you haven't accepted them. Even worse, it'll create an automatic reminder to notify you a few minutes before the fake event takes place.
The appointment names usually mention you've won a reward or have received a money transfer to lure you in. The invitation would typically contain a link to collect sensitive data such as your credit card or bank account number. Since the notification comes from an app people tend to trust, they'd pay less attention to its authenticity, which is precisely what attackers want.
Some users are getting "Your iPhone X is ready for Pick up" notification with a link to click. Beware of it, because it's a phishing attempt.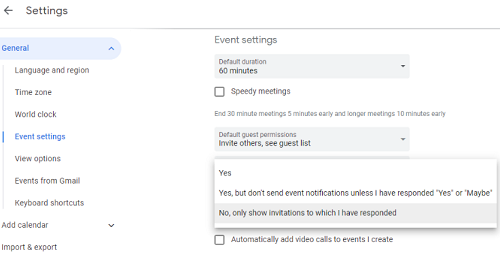 How to Keep Spammers and Scammers Away From Your Google Calendar
Open Google Calendar on your desktop, because first settings isn't available on mobile.
Click the cog-shaped settings icon, then click Settings.
Go to the "Event Settings" tab.
Find the option "Automatically add invitations" and click the drop-down menu.
Select "No, only show invitations to which I've responded." This will prevent event invites you haven't accepted or declined from showing up on your calendar(s).
Next, go to the "View Options" tab
Make sure the box next to "Show declined events" is unchecked. That will remove any declined event from your calendar.
Finally, look for the "Events from Gmail" section, and uncheck "Automatically add events from Gmail to my calendar."
Once done, you should check on mobile to be sure it won't show up again by going to;
Open the Google Calendar app
Tap the "hamburger" icon to open the side menu
Scroll down and tap "Settings"
Tap "General"
Disable the slider next to "Show declined events."
Be safe and don't fall victim of any scam links.