Call of Duty Mobile for Android and iOS Gets Over 100 million Downloads
Call of Duty for mobile was launched a week ago, the mobile version of video game franchise "
Call of Duty
" was made available for mobile on Android and iOS and it has been downloaded more than100 million times.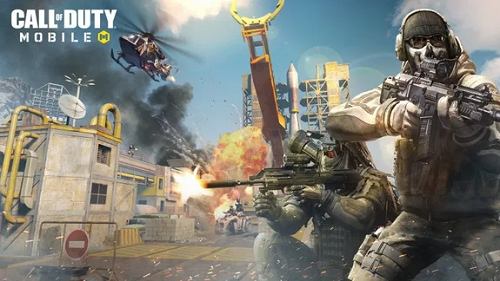 This is by far the largest mobile game launch in history in terms of the player base that's been built in the first week,"
PUBG, Fortnite and Electronic Arts' "Apex Legends" scored 26.3 million, 22.5 million and 25 million respectively in their first week of release.
How do Call of Duty Mobile downloads break down between Android and iOS?
The game accused 56.9 million downloads on iOS and 45.3 million on Android, according to Sensor Tower:
Activision's shooter was most popular in the United States, where it was downloaded nearly 17.3 million times, or 16.9% of the total count. India followed with 13.7 million downloads, or 13.4%, with Brazil in third with 7.1 million downloads, or 7%.
iOS also led the way in revenue, with Call of Duty Mobile generating $9.1 million in revenue on iOS and $8.3 million on Android. The United States was the biggest revenue source for Activision, followed by Japan and Brazil, respectively.
Call of Duty Mobile revenue also outperformed Fortnite and PUBG.
You can download 'Call of duty' for
Android here
and for
iOS here
.
Let us know what you think of the game so far in comments!