Glo TV App: How to Download, Login, Features, and the Available Channels
Glo TV is Nigeria's newest internet television service and follows rival Airtel TV in success. The Glo network subscriber may be wondering what Glo TV is and how to get it. Don't worry, we will explain all you need to know about Glo TV in this post, including where to get it, how to log in, and what channels are available.
What is Glo TV?
Using the Glo TV app on an iOS or Android smartphone, you can access live TV channels and keep up with your favorite shows and movies. You may watch popular Nollywood Hausa, Yoruba, Igbo, and English movies-on-demand on this platform.
On the site, you may view movies from both Hollywood and Bollywood. Globacom, Africa's largest telecommunications company, owns the TV app, as you might imagine. Subscribers may expect a wide range of content, including movies, TV shows, music, and sports, through the mobile app. Globacom's 4G technology powers it, and the business says it ensures smooth streaming.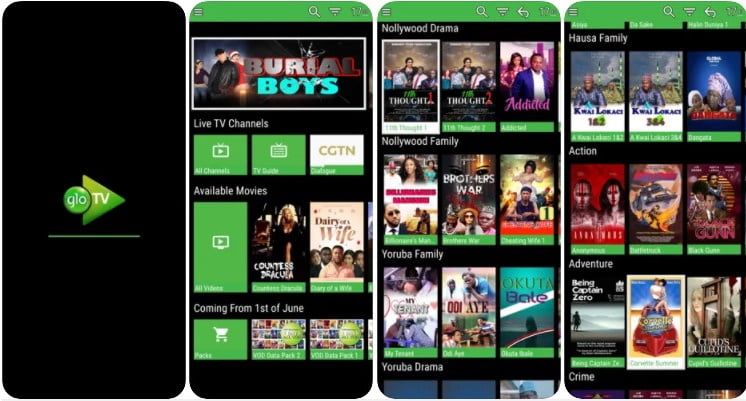 Glo TV is exclusively accessible to Globacom customers in Nigeria. It provides interactive, engaging, and high-quality entertainment material via a wide range of options, including live entertainment programs, documentaries, music, original series, news, and more. According to the firm, it plans to work with content creators to meet the requirements of a wider range of clients across socioeconomic strata in the future.
How to Register for Glo TV's Mobile App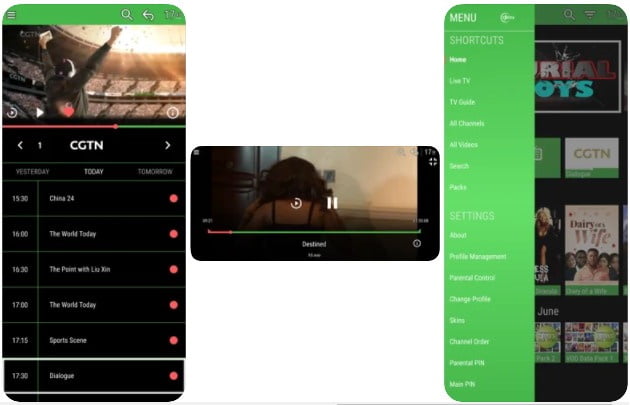 To create an account for the Glo TV app, follow the steps outlined below.
Visit the Glo TV app's official webpage at https://myglotv.com/.
Fill out the form by entering your Glo mobile number in the appropriate field(s).
After that, tap the green "Sign up" button.
To register, you will need to provide your contact information, such as your email address and Glo mobile number.
Next, click on the green "Next" button.
The system will send a six-digit OTP (one-time-password) to the Glo mobile number you supplied.
Enter the six-digit OTP and click on the green "Submit" button. On the last page, it states "Registration Complete."
Your username and password will be sent to you through SMS. Your username is the Glo mobile number you entered in the registration form.
How to Download and Install the Glo TV app on iOS or Android devices?
You can download the app for your device with the below Play Store and AppStore links.
How Can I log in to the Glo TV App?
After you've downloaded the Glo TV app, you'll want to log in and start viewing your favorite TV stations.
Open the Glo TV app on your device and enter your registered Glo mobile number as well as your login and password to get started.
Click on the "Login" button in the green bar that appears.
Keep in mind that the Glo TV app will be free to use until September 30th, 2021.
What are the Channels Available on Glo TV?
If you're thinking about subscribing to the Glo TV app, make sure you know which channels you'll be getting first. We've prepared a list of all the Glo TV channels, and we'll keep it up to date when new channels are introduced. Take a look at it below.
Entertainment and Movie Channels
Nolly Africa
African Movie Channel
Legacy Network
X2D Glo TV
Cowboy Theatre
Read Set Action
FunnyBone
Comfy_TV
Real family–TV
Prime Time Drama
Thrillerz
Series Zone
Short Films TV
Cocktail TV
African Lifestyle YV
Zee Cinema
Movies news
News Channels
Aljazeera
France24
CGTN
RT News and Documentary
Kiddies Channels
ZooMOO
English Club TV
Lollykids
Kind Central
Kartoon Circus
Religious Channels
Praise TV
C3 TV
Science and Technology
Slap Tech
Dimension Sc-Fi
Battery Pop
Mythos
Cooking Channels
Cut up N Cook
Glo TV fashion channel
iShe TV
Motivational Channels
Youth Success
JEMH Glo TV
Talent Wazovia
Talent Support
DGN TV
Medical Channels
Providence
Sports Channels
Football TV
W-Sport
XCorps TV
Music
Trace Urban