Telcos to disconnect banks over N120bn USSD debt
There are very strong indications that from 7pm today bank customers will not be able to access online banking transactions that depend on the Unstructured Supplementary Service Data, USSD, platform to function.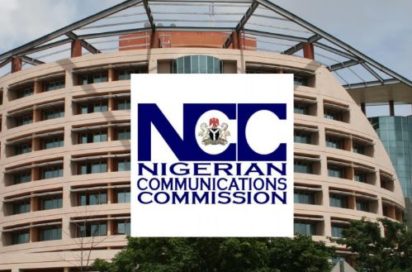 These are transactions done on the mobile phones like fund transfers through short codes, checking of bank details and account balances, among others done even without data or internet connections.
This is as Vanguard gathered authoritatively that the Nigerian Communications Commission, NCC, has given the telecom companies, telcos, in Nigeria go-ahead to withdraw their USSD services to the banks, following growing debt, which has accumulated to over N120 billion.
Vanguard also gathered authoritatively that to broker peace the Minister of Communications and Digital Economy had called a meeting between the NCC, telcos and the banks on Thursday, hoping to find a middle ground, but the banks and their regulator shunned the meeting.
Apparently, for that reason, the Minister permitted the NCC to grant operators request to disconnect the banks.
Recall that the telcos and banks have had a running dispute over debts accrued from unpaid charges agreed to the telcos on whose platforms the USSD services emanate to service the bank customers.
Several interventions have been made between the NCC, CBN, and relevant ministries, yet the debt profile allegedly keeps rising instead of depleting.
While telcos consistently say banks are nonchalant over their payment obligations to them, the banks in turn appear not to have any defence to why the debts keep accumulating.
As at the last two interventions by the NCC, CBN and Minister of Communications between 2020 and 2022 the debt profiles were between N42 billion and N80 billion.
But today a reliable source from the operators said it has climbed above N120 billion, vowing that nothing will stop them from withdrawing the services tonight.